News article category
Workplace and people
Food always brings people together and this was no exception.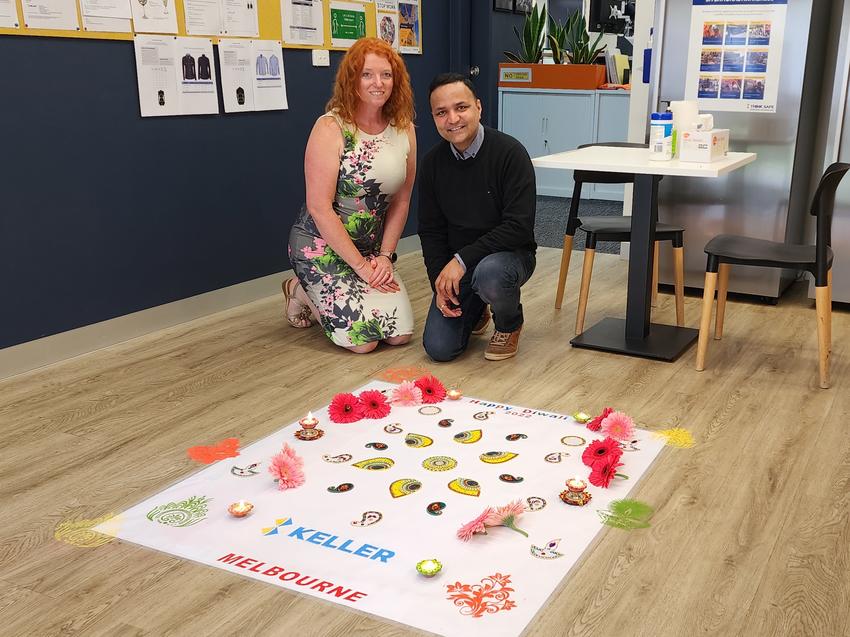 While this October is Global Diversity Awareness Month, it also includes an important religious festival, Diwali, also known as Deepavali. Daivesh Rana, Senior Estimator and Kamna Shah, CAD Operator shared the significance of the day with our Keller staff where we celebrated with delicious, traditional food and decorations. "When I heard it was Global Diversity Month during Diwali 2022, I knew I really wanted to celebrate it with everyone, and food is always a great way to bring people together" declares Daivesh.
Diwali is an important religious festival originating in India which takes place annually and lasts for five days, marking the start of the Hindu New Year. The word Diwali means "row of lights". During this festival people decorate their homes with lights and oil lamps called Diyas.
For many people, Diwali honours the Hindu goddess of wealth, Lakshmi. The lights and lamps are said to help Lakshmi find her way into people's homes, bringing prosperity in the year to come. During preparations at Keller, Lea Cochrane, Marketing Manager asked if we could include a rangoli decoration into the celebration lunch. "It was an honour to contribute to the Diwali celebration and working with such beautiful decorations to create our Keller rangoli." shares Lea. Decorations were added to the entrances of the office to bring good fortune and prosperity into the business.
Kamna has been decorating her home with diyas, flower garlands and many decorations in preparation for the celebrations. "We have our new clothes and new gold purchases ready for the celebrations and will gather with our family and friends over Sunday and Monday for prayer and festivities" says Kamna.
"It was so nice to share the significance of Diwali with our Keller family. It was a lot of fun and great to see so many people come to enjoy the Indian lunch" recalls Daivesh.