News article category
Workplace and people
In spirit of celebrating the Lunar New Year, we caught up with Project Engineer, Shaohan Zhao and Senior Design Engineer, Eric Lin to discuss their traditions and lifestyle growing up in China.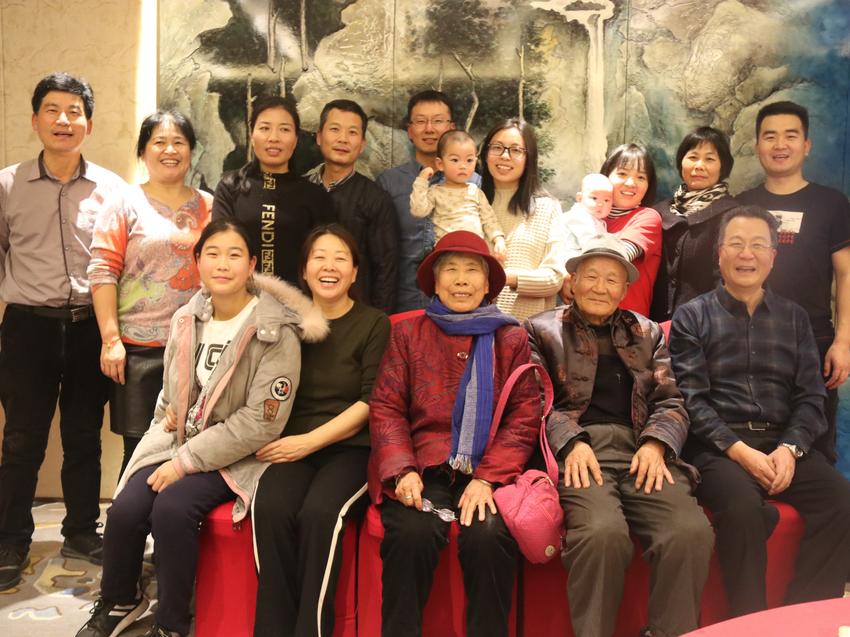 Shaohan Zhao - Project Engineer - Keller Pty Ltd
Shaohan was born in mid-west China in Xi'an which is an area well known for hosting the fascinating "The Terracotta Warriors". The Terracotta Army is a collection of terracotta sculptures depicting the armies of Qin Shi Huang, the first Emperor of China. It is a form of funerary art buried with the emperor in 210–209 BCE with the purpose of protecting the emperor in his afterlife. Shaohan has visited the site several times, particularly with visitors to share the historic site. 
Shaohan lived in Xi'an for 18 years until he moved for university to study civil engineering and came to Australia in 2012. This year, he looks forward to his mother's visit as she is due to arrive this Sunday. He hasn't seen her for two years and she hasn't met the families youngest son. Her arrival will be the greatest gift this year, they look forward to celebrating the Spring Festival with her by eating lots of delicious food and hearing about the family back home. 
Later this year Shaohan would like his two boys, Henry (3) and Myles (1) to go back to his hometown with his mother to spend some time with relatives to reconnect with them. Border and Covid restrictions will determine how much time, or if Shaohan and his wife will be able to attend with them. 
Reflecting on the Lunar New Year celebrations of the past, Shaohan remembers the main focus was reuniting families. "Even if you were overseas, you would come home for Lunar New Year. Everyone watched this very boring gala show on one of China's TV stations *laughs* and everyone would gather and take part in preparing a very big dinner. Dinner would be all traditional Chinese food which could vary greatly depending on which area of China you were from. It's interesting that people from southern China for example, can speak local tongue and I can't understand a single word – it's like we are from different countries. At our celebrations we would enjoy dumplings, sweet rice cakes, fish, pork, marinated beef, soup and Chinese Baijiu (a very strong liquor)" recalls Shaohan. He remembers in the old days we would enjoy firecrackers and the children were gifted with red pack from the elders with money for good wishes. It was traditional to wear a new dress to celebrate, which would have been hand-made in his father's era but modern celebrations can be purchased from the markets.
This year is year of the Tiger which won't have a direct influence on his immediate family. Shaohan is year of the goat, his wife, Yingnan's symbol is monkey, Henry's symbol is a dog and Myles is a mouse – which is perfect as he behaves and looks just like a mouse *laughs*.
 
Eric Lin - Senior Design Engineer
Eric Lin grew up in a small coastal town in Fujian in south-east China, across the strait from Taiwan. He lived there until he came to Australia for study in 2001. Eric comes from a large family as both of his parents have 6-7 siblings each. He recalls having lots of fun with regular family gatherings. Eric has one brother who lives in Edinburgh, Scotland with his wife and their two children. "I was the lucky child, as I was born just after the one-child policy was enforced in my hometown" laughs Eric.
In early childhood, Eric recalls living with grandparents in a village to enable him to attend primary and middle schools. There was something extra special about this village as almost everyone in it came from the one family who had moved there a few hundred years ago. In later years he returned to his parent's home to attend secondary school – which was more like a TAFE or technical school. It is difficult to get into University in China at the time as there was very limited space available, so it was his parents suggestion to come to Australia and he agreed that it sounded like a good choice. Eric enrolled in a private college for overseas students starting from high school then in a business degree and changed it to combine with engineering which he found more suitable to his interests in mathematics and technical subjects.
Lunar New Year is Eric's favourite celebration. While he would love to be home celebrating with his family, Covid will prevent that for 2022. This year he will unite with friends and enjoy a small celebration in Sydney and connect with his family virtually. Reflecting on celebrations at home Eric enjoys the epic feast on New Year's Eve which would finish after midnight with fireworks and crackers (which is less common these days). Waking up New Year's Day, it is a tradition to wear new clothes and to eat noodle soup with eggs for breakfast on the first day of the year. The day would then begin catching up with family and friends. Kids would receive red envelopes with money from elder family members and relatives for good wishes for the new year.
Celebrations would finish on the 15th day with the Lantern Festival which signified the end of the Lunar New Year celebration. Everyone in our village would come together in the village hall for a huge celebration and lanterns would be decorated all over people's houses.
Senior Design Engineer