News article category
Corporate
Keller teams across the world are doing everything they can to minimise the impact of the coronavirus outbreak and keep projects running safely wherever possible. In some cases that means going to extraordinary lengths, just to get to their sites.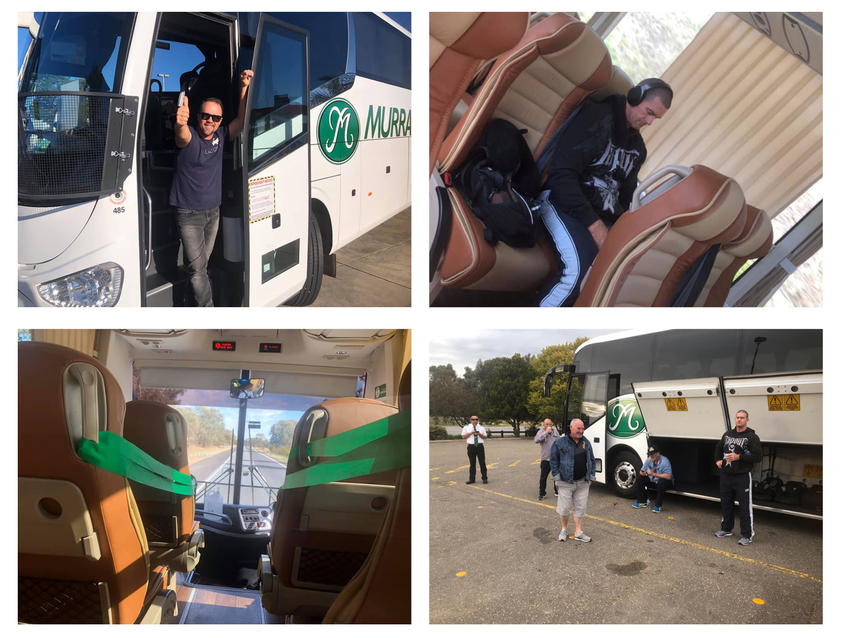 Flight cancellations have made it difficult for some Keller employees to get to their project sites. On 15 April, shortly after the Easter break, seven colleagues from Brisbane, Queensland boarded a coach to begin a lengthy, 26-hour journey to various sites in Melbourne, Victoria.
"They'd been working in Victoria before Easter and we were monitoring the situation closely," explains Keller Australia's Operations Director Tony Lansdown. "Things were changing fast with State border closures, but we'd been assured that if they went home to Queensland, they'd be able to get back again, as construction is considered essential. So they went home – and during the break the return flights were cancelled."
With several projects ongoing in Victoria, Keller relies heavily on being able to move skilled workers around to meet demand. The workers were consulted with and were happy to go back to Melbourne via coach – despite the approximately 1,700km journey.
"We approached a couple of companies and made sure the company we chose had a robust Covid-19 management plan and risk assessment," he adds. "We were very impressed with what they came back with."
The 48-seater coach gave everyone plenty of room to space out and hand sanitiser was on board. To ensure the employees' safety, the drivers swapped out at various intervals.
The group arrived safely in Melbourne, ensuring vital projects including the Westgate Tunnel and Escala Apartments have been able to keep going. While on site, all Keller employees are following strict distancing rules, including working in very small teams, using hand sanitiser and only attending pre-start meetings outdoors in groups of no more than eight. All shared equipment is cleaned thoroughly after use with an anti-bacterial spray.
"We're doing everything we can to keep our projects running and meet client commitments, while maintaining employee safety," says Tony.