News article category
Corporate
We celebrate and honor all the incredible female engineers who contribute to the field of engineering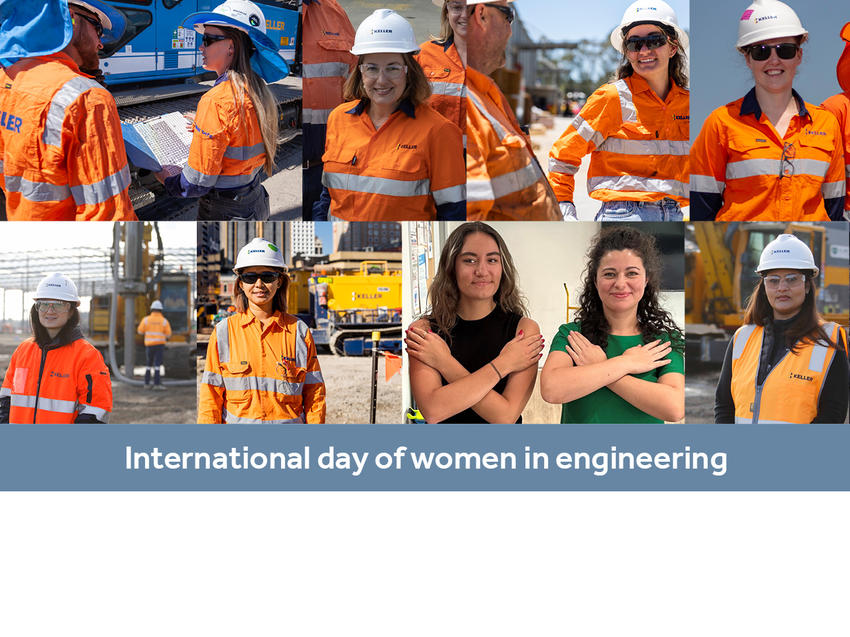 We asked our inspiring female engineers what motivated them to pursue engineering and what they love most about their jobs.
I was always interested in maths and science at school so when a wise careers adviser suggested I look into engineering, civil engineering was the winner for me. Our profession makes our built world a better place. To be part of this is very rewarding especially when you can point to your work as you drive by, this is what gets me out of bed each day.  Women bring additional depth and breadth to the profession and it's wonderful to see so many women succeeding in engineering; its not about our gender but about our passion for the profession. - Athena Venios | Managing Director
I still to this day have no idea why I wanted to become a civil engineer, for as long as I can remember it is just always something I wanted to do. I weirdly enjoyed maths and physics at school so it was probably just meant to be! For me, I really enjoy the problem solving aspect of working as an engineer. You are constantly challenging yourself to understand the why and come up with solutions, both from a constructibility and engineering perspective. These skills are so transferable to so many aspects of our life. - Stephanie Alekna | Construction Manager QLD
As a geotechnical engineer, I'm inspired by women who have made significant contributions in this field. I aim to be a strong role model, empowering young girls to believe in their potential in engineering. I strive for an inclusive community, breaking down barriers and championing equal opportunities. Let's build a world where everyone can thrive, regardless of background, and where our contributions transcend boundaries. - Neda Rasoulzade | Design Engineer NSW
Entering the realm of civil engineering was fueled by my desire to embrace the great outdoors and not be bound to a desk career. As an engineer, the true joy lies in the camaraderie and the exhilarating moments shared with the hardworking crews on site. - Brittany Fowler | Senior Project Engineer QLD
I didn't know what I wanted to do, but I was good at math and physics so I chose civil engineering. In fact, both mom and dad are civil engineers, so I sort of followed in their footsteps. I'm glad I made the right decision, as I really enjoy what I do now. I enjoy the engineering challenges! It gives me a great sense of achievement when I find solutions to the challenges. I also enjoy showing my folks, my hubby and kids the buildings which I designed the piles for (although they probably feel bored quickly everytime, haha). - Xue Le | Senior Design Engineer VIC
I have a passion for problem solving. Also, seeing how our work impacts our living environment serves as an inspiration. I enjoy the collaboration engineering brings, which is essential for the job. I also enjoy how the demand of each job is ever changing, it keeps the cogs turning. - Danah Crichton | Senior Project Engineer QLD
Keller takes great pride in actively supporting, promoting, and fostering the inclusion of more women in the field of engineering. We are pleased to introduce our talented women engineers at Keller Australia:
Stephanie Alekna - Construction Manager QLD - 14 years 
Xue Le - Senior Design Manager VIC - 6 years 
Aneta Wylupek - Design Engineer NSW - 5 years
Danah Crighton - Senior Project Engineer QLD - 4 years  
Brittany Fowler - Senior Project Engineer QLD - 2 years
Athena Venios - Managing Director - 1 year
Tshering Dema - Junior Design Engineer WA - 1 year
Simone Sandyford - Engineering Intern NSW - 1 year
Kamna Shah - CAD Operator VIC - 1 year
Neda Rasoulzade - Senior Design Engineer NSW - New recruit - welcome! 
Alicja Kisielak - Design Engineer VIC - New recruit - welcome!