News article category
Project
One of Australia's most famous racecourses is building an impressive new stand that will cater for the thousands of visitors who usually flock to the site every year.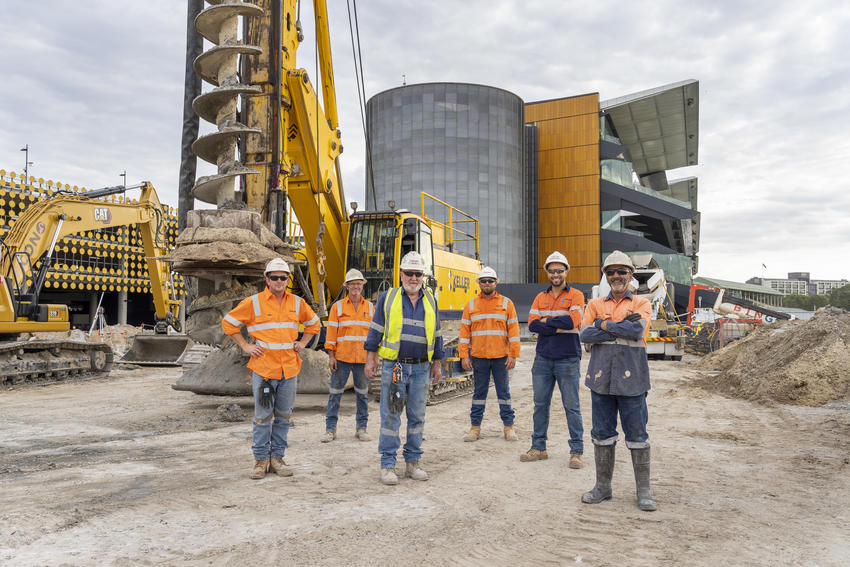 One of Australia's most famous racecourses is building an impressive new stand that will cater for the thousands of visitors who usually flock to the site every year. But with a tight schedule, complex loading demands and even animal welfare to consider, the project needed an experienced team to construct the right foundations for a winning future. And that's where Keller came in. 
Dating back more than 150 years, Royal Randwick Racecourse is the home of horse-racing in Sydney and hosts the world's richest race, The Everest, offering prize money topping A$10 million. 
This year will see the completion of The Winx Stand, an impressive two-storey facility designed to enhance the race-going experience for thousands of patrons, and which will also double as a conference and exhibition centre. 
The main construction partner for the project is Taylor, who turned to Keller for foundation design support and construction. 
Optimising the design
"We've completed quite a few successful projects for Taylor and they trust us because they know we'll do quality work," says James Tang, Keller Senior Design Engineer, who worked on the project alongside designer Wojciech Mola. "Originally, they wanted to go for a steel screw piling solution, but due to the large loads, the settlement would have been too large and it just wasn't suitable. 
"The ground conditions are very sandy with rock beyond 30 metres depth, and the loads are very complex – so we had to consider vertical, horizontal, earthquake and tension loads. We also had to bear in mind the horses that train there. These are million-dollar horses and they're very sensitive to noise and vibration, so that ruled out driven piles." 
Keller's solution was continuous flight auger (CFA) piles, with 600mm, 750mm and 900mm diameters, at lengths of 7-16m, and involved working closely with Taylor to value engineer the project and bring it in on budget. 
An unexpected discovery 
Not only did the contractor trust Keller to deliver the quality required but, crucially, they were confident Keller could commit to resourcing the project in just a few weeks and be ready to mobilise on site in early December. 
The original deadline for completing all the works was just before Christmas – an incredibly tight schedule hindered by some surprising discoveries, as Project Manager Gabriel Miler explains: "There were a lot of old services in the ground – steel and concrete pipes, as well as cables and slabs. We needed to be very careful not to damage our equipment, so we spent quite a bit of time with our client early on removing or avoiding some of the larger obstructions."
Meeting the client's needs
To add to the challenge, the client needed to change the staging of works to complete certain sections early. This created a more difficult site configuration, split over three levels. 
"There wasn't a lot of room and as we moved around site, we had to be careful to avoid damaging the piles we'd just installed," says Gabriel. "However, we always work closely with our clients to support them and find the best solution. So although the start date got pushed back a little, we worked really hard and quickly to finish everything within the same timeframe. The client was really happy that despite those setbacks we'd helped to keep the overall schedule on target.
 
In the end, I think we proved the client was right to put their trust in us to resource the project and provide a quality solution.
Gabriel Miler