Up to 140 mega Newton load on a single pile - a first for Australia.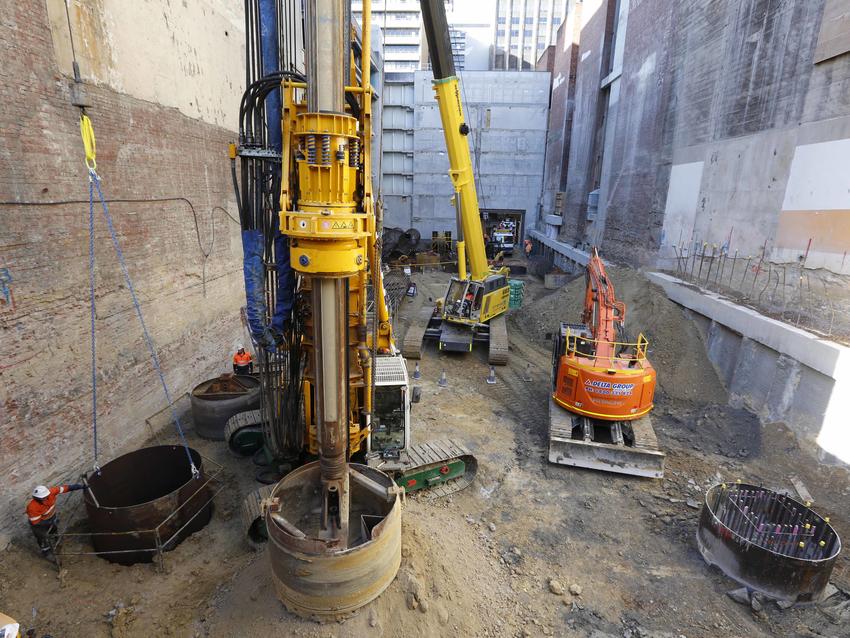 The project
The foundations for the 40-storey mixed-use tower included the construction of large diameter mega piles. Keller were contracted to complete four 2.1m and one 2.5m diameter piles to carry a loads of up to 140MN, believed to be a national record. The scope also included the design and construction of bored retention and foundation piles.
The challenge
Working on a very tight site, roughly 50m x 20m the piles had to be constructed from the basement, two levels down. There was no room for an access ramp, requiring everything to be craned into the site from the street adding logistical challenges to the job. Materials deliveries, site storage and work sequencing had to be carefully managed to ensure all works were carried out safely.
The solution
Our planning was detailed and extensive with a lot of interaction between our technical team and the structural engineers. To confirm the quality of the mega piles the team used new technology from America, Shaft Quantitative Inspection Device – or SQUID. From the engineering support and experienced site crew, to the workshop team and management, the project has gone really well and was delivered safely, on time and budget.