How Keller provided a solution to complex soil-structure interactions to support an old basement and a new retention system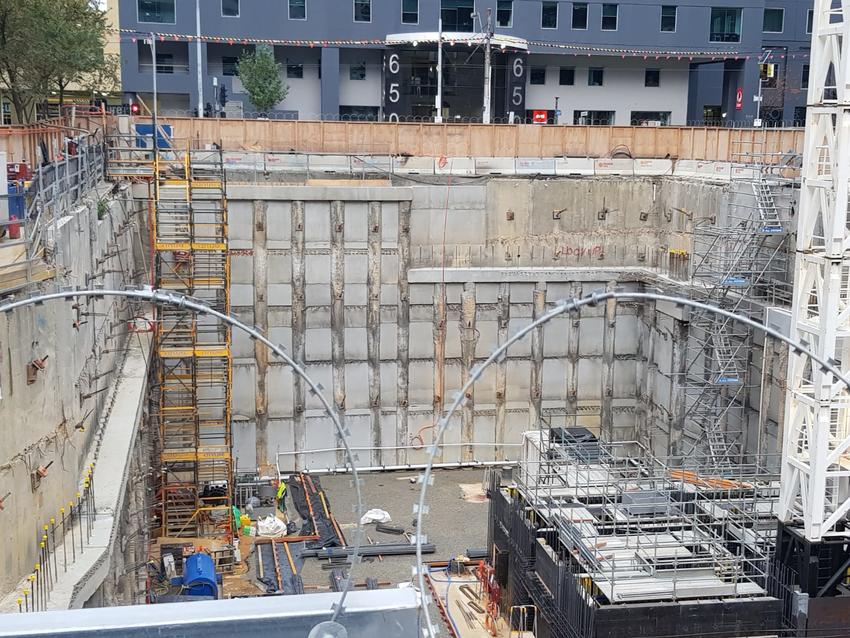 The project
A new 24 level office tower is set to replace an older 6 level building to address the appetite for office space in South Yarra. Up to a five-level basement was designed with parts of the excavation below an existing two-level basement. Keller was engaged for a highly technical design analysis and implementation process.
The challenge
Complex soil-structure interactions to support the old basement and the new retention system. Working adjacent to a six-level basement located about 5 metres away imposed further design and constructability restrictions.
The solution
Keller was chosen due to our design capability of solving complex technical requirements which was demonstrated through our experience and track record from previous projects. We carried out extensive numerical modelling for the whole retention system using advanced software Plaxis 2D to ensure compatibility between the old and the new basements, anchoring requirements adjacent to an existing six-level basement, while collaborating closely with the client's engineers. The performance of our design has been successful during the follow-on stages of work.