Treating deep contaminated soils beneath the CBD site Keller developed an in-situ soil solidification scheme to encapsulate in-situ contaminants in the soil.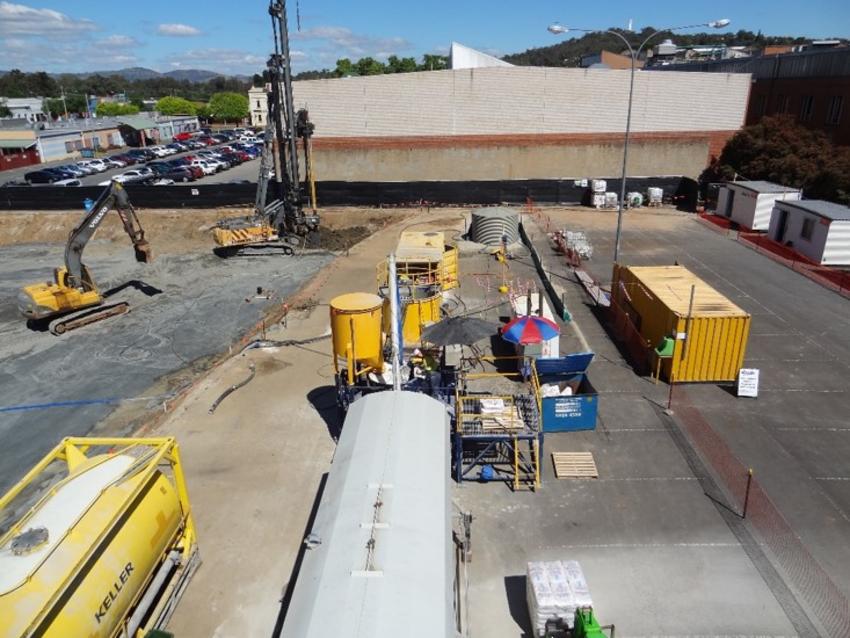 The project
Legacy contamination within soil and groundwater from an historic gas manufacturing facility required remediation to ensure public health. Keller worked with our client to develop an ISS scheme to meet the NSW EPA's requirements at the same time as minimising disruption to current occupants.
The challenge
The project required a homogenous zone of low permeability material to be created through variable soils up to 9m in depth. ISS was considered an appropriate remedial method for the site based on the reducing impacts on the surrounding neighbourhood and the ability to address both tar impacts at depth and complex hydrogeology. 
The solution
ISS involves the injection of a treatment reagent, typically a cement based slurry, into the subsurface soil during in-situ mixing of tar and contaminated soil with a large diameter mixing tool. The mixing occurs during insertion and extraction of the tool to form a homogeneous, low permeability, soil mass comprising interlocking columns. Keller treated 8,000m3 of contaminated subsurface soil which was verified by wet in-situ samples and laboratory testing of the mixed material.