Installation of over 22,000m2 of cement bentonite slurry wall and a detailed pre-construction plan ensured all risks could be mitigated against.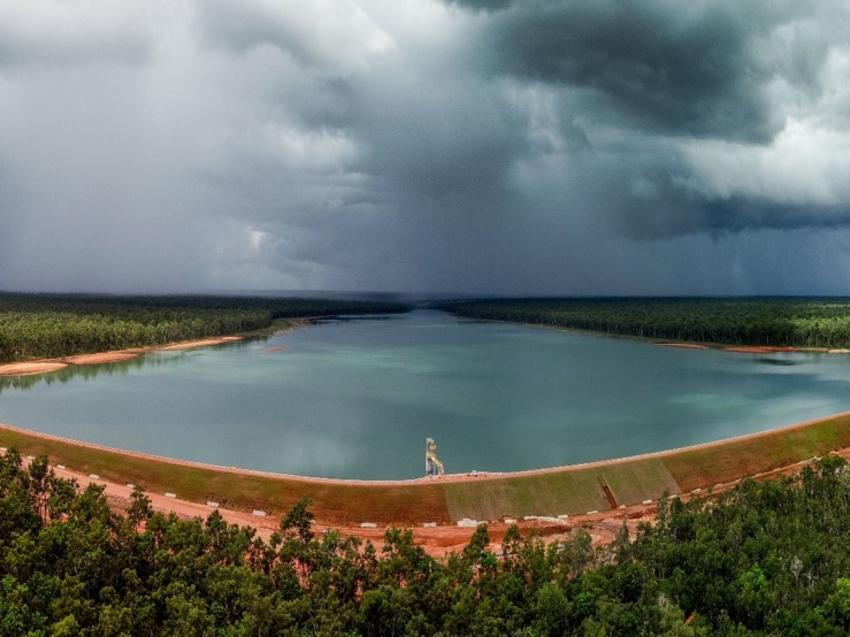 The project
The Amrun project is developed by Rio Tinto to expand their bauxite mining operation on Cape York. The site, located near the town of Weipa, is characterised by monsoonal seasons. In consequence and to enable mining operations to wash the ore all year around, the expansion includes the construction of a fresh water dam that will store 24,000,000m3 of water (9,600 Olympic swimming pools). A cut-off wall underlying the dam is required to prevent water seepage. Keller were engaged to build the cut-off wall in the form of a cement bentonite slurry wall.
The challenge
The site is located in a depression valley that floods during the wet season. As a consequence it is not only a program requirement but also a construction condition that the entire dam is constructed within the duration of a dry season. Keller's construction team had only three months to mobilize, install 2.3km of CBSW and demobilise from site. With the site being so remote, this was a challenge that Keller was pleased to take up.
The solution
Understanding of the logistics and careful planning was a key to success. From the time of tender through to construction preparation, Keller focused on efficiencies to remove pressure from the supply chain and slurry mixing process. Our regular batch equipment was enlarged and automated and our normal process streamlined to allow us nearly double our normal production rate and shorten the CBSW installation duration.