An innovative combination of enlarged pile heads at column locations with the CFA technique.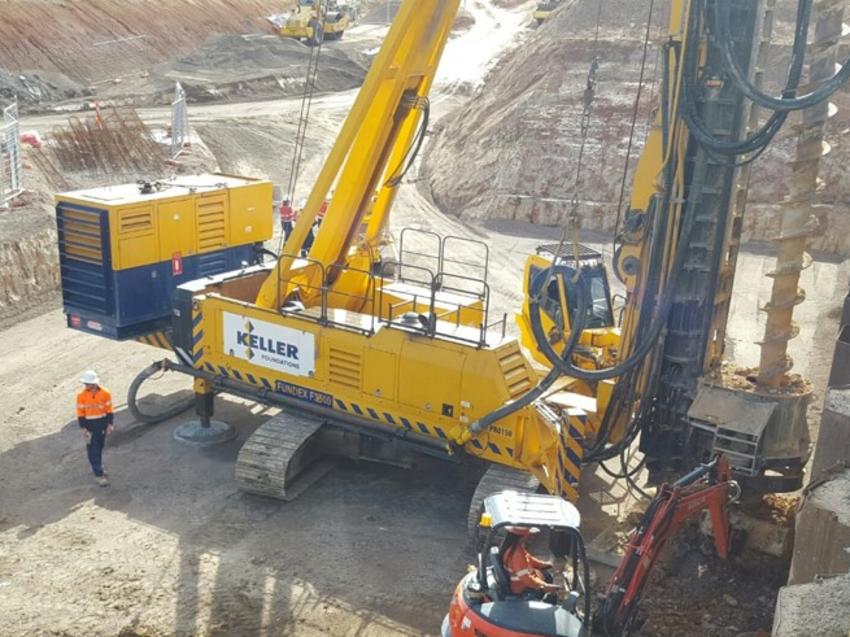 The project
As part of a $37m redevelopment of Eagle Farm Racecourse, Brisbane Racing Club hired Mirvac to build luxury apartments. Keller's project scope was to provide foundation support for the dual-tower development. The project included 58No. piles (600mm shaft diameter) with heads enlarged to 900mm.  Both the 600mm diameter enlarged head piles and 900mm diameter column piles included starter cages.
The challenge
With restricted access, and a congested site due to the proximity to the racecourse, it would be difficult to use a large CFA rig to complete deep 900mm diameter CFA piles. Other challenges included ensuring a quality finish to enlarged head construction process, along with tight tolerances. when completing enlarged head detail and starter bars for building columns.
The solution
The Keller team was able to draw of years of experience to develop a purpose- built tool that provided an enlarged pile head at platform level as part of a seamless CFA pile installation process. Using enlarged pile heads saved the client significant project time (reduced follow-on trades) and cost by negating the need for pile caps and reducing pile trimming requirements.