More than 1000 safe crane lifting operations adjacent to live operating rail system...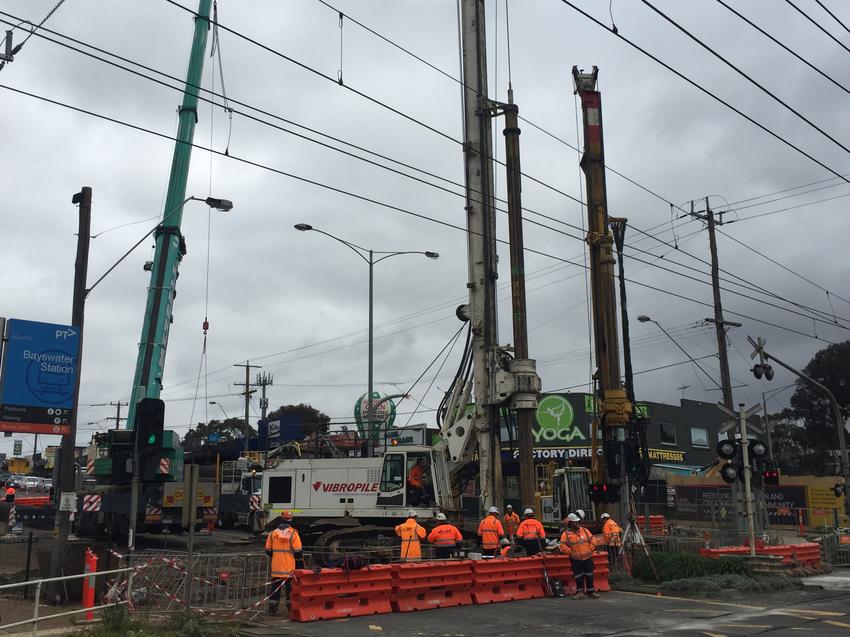 The project
The Victorian Government highlighted the removal of Mountain Hwy and Scoresby Rd level crossings as an early priority in its commitment to remove 50 of the State's most dangerous level crossings. The joint venture partners engaged Keller early in the planning stages to help deliver nearly eight hundred 900mm and 1050mm diameter bored piles for retaining walls and bridge abutment foundations. The piles were between 18m to 24m deep.
The challenge
Rail corridor work near live running rail presents a range of safety, logistic and program challenges. Many areas required weekend or short-term rail occupations, as well as 24-hour shirts and multiple rigs to ensure maximum work while the trains were stopped. Keller also had to safely install heavy reinforcement cages  next to live rail with, in some areas, less than 10m head height restrictions under live overhead services.
The solution
Keller and the client maintained close liaison and co-operation in order to program the work around pre-arranged rail shut downs. Using a Mait 130 Limited Head Room setup allowed 900mm diameter piles, up to 18m deep, to be constructed under live power.
Project facts
Owner(s)
Laing ORourke Fulton Hogan JV
Main contractor(s)
Victoria State Government