Huge 2.1m monopile bored piles installed up to 33m under polymer, into siltstone at this level crossing removal project.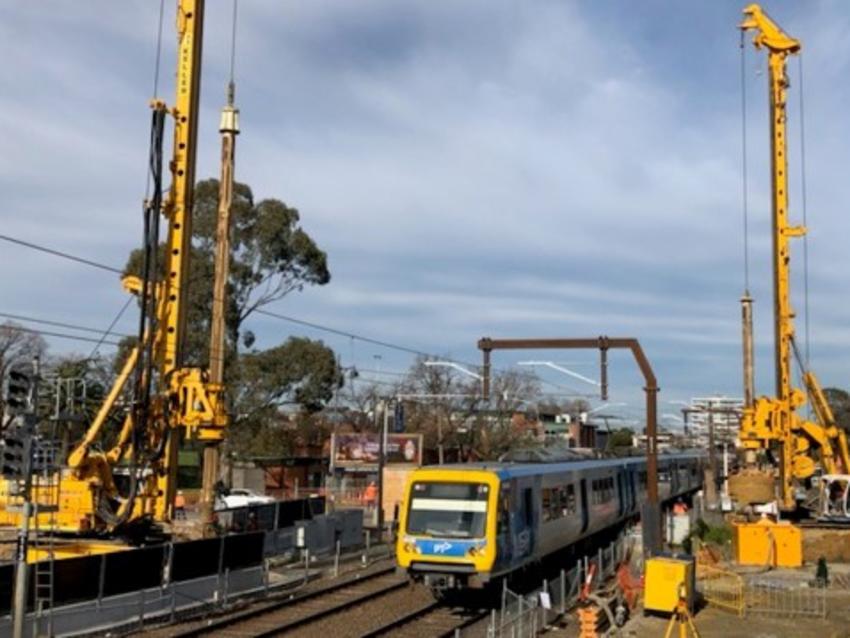 The project
Bell Street LXRP included the removal of four level crossings, to be replaced with two elevated structures, each up to 2km in length. Keller was contracted to install foundations for the piers using 2.1m-diameter monopiles up to 33m deep.
The challenge
Working next to live rail in a narrow working corridor, while managing the job through Covid lockdowns (including a two-week shutdown) and periods of extended inclement weather added pressure to the already-tight program. The ground conditions comprised of sands over weathered siltstone and there was the potential risk of hole collapse during drilling, which could have caused further significant delays on site.
The solution
Keller's experience at handling complex rail projects and the flexible approach of the site team ensured any delays on site were minimised. The crew installed monopiles using polymer support fluid to prevent piles hole collapse. Following the successful completion of the project, the client awarded three awards to various team members from Keller, for demonstrating consistently high levels of safety awareness.
Project facts
Owner(s)
Level Crossing Removal Authority
Main contractor(s)
North Western Program Alliance (NWPA)