A piling platform built at short notice using in-situ contaminated material using locally based plant allowed our work to commence quickly and the overall project to avoid delay.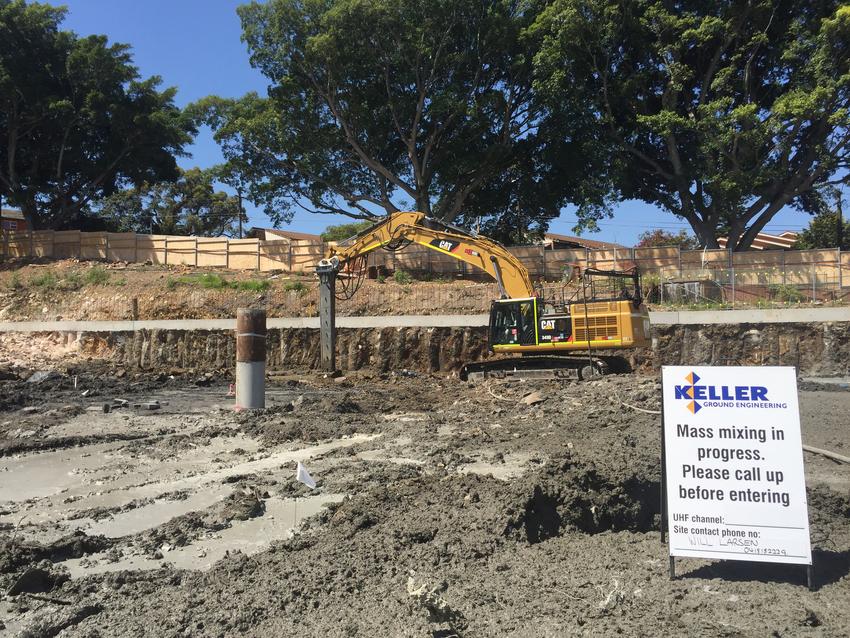 The project
During foundation piling works for a proposed residential development the client discovered extremely soft soils within the existing piling platform, causing rig instability and unsafe working conditions. The existing ground needed to be treated to increase the bearing pressure and allow the piling works to commence safely without major delays to the wider development. The clients priorities were primarily safety, but programme was also critical, so a ground improvement solution that provided a rapid result was imperative.
The challenge
The entire development was located over an abandoned quarry that had been backfilled with building rubble, including a large quantity of saturated fly ash. The presence of contaminated material, including asbestos, meant that dig and replace options were not financially viable, leading the client to opt for insitu solidification of the material.
 
The solution
With offsite mix design trials carried out prior to mobilisation, Keller mobilised to the site within a week of being approached by the client and installed a 1m thick continuous platform across the entire site, allowing the foundation piling to continue. During construction, the main contractor also experienced difficulties in dewatering a number of lift shaft and excavations. Keller was able to produce an in-house design using the same technique to create a self-supporting, low permeability wall, allowing dewatering, and excavation, works to continue without delay.