Design, construct and delivery of the 6-storey deep retention wall system.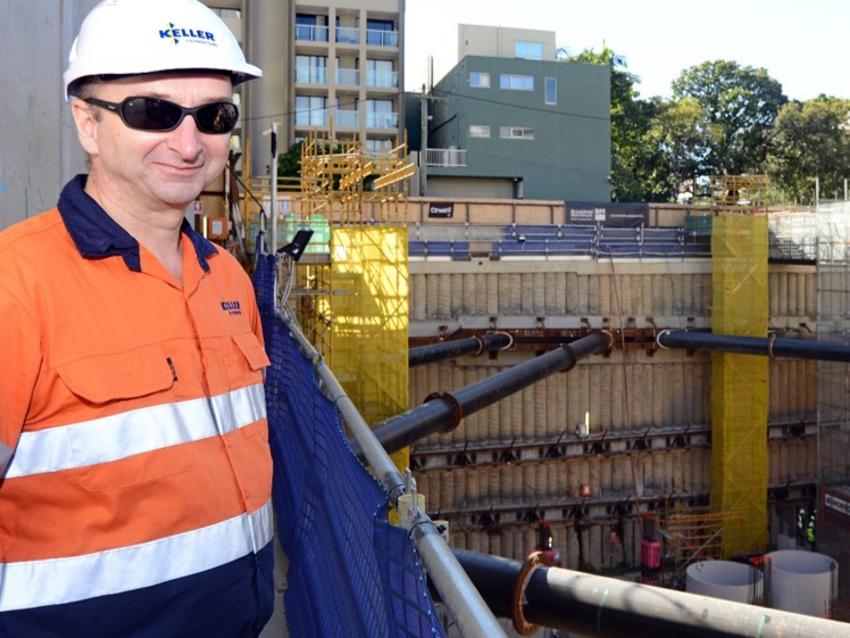 The project
Casino Towers is a luxury 30-storey residential tower, with six levels of basement car parking, in the heart of Brisbane. The project included design and installation of a 160 linear metre retention wall using 800mm diameter continuous flight augers (CFA). The wall toe is embedded up to 10m into underlying low- to medium-strength rock.
The challenge
The project required tight vertical tolerances to ensure interlock of piles, as well as a high degree of water-tightness in the piled wall of the deep-basement car park. Complex modelling of the wall behaviour was needed in the design phase to show there was adequate protection against potentially detrimental levels of movement and disturbance.
The solution
Keller's long history and experience on similar projects gave us the knowledge to supplement traditional retention wall design software with more complex methods (FEA via Plaxis). The result was a combination of heavy gauge props to restrain the highly-sensitive upper basement levels, with traditional anchors and walers below this. Purpose-built heavy duty augers gave positional accuracy, and high-capacity piling rigs ensured smooth and concise drilling.
Project facts
Main contractor(s)
Metro Property Development