High pile tension capacities achieved by rock penetration within live operational facility...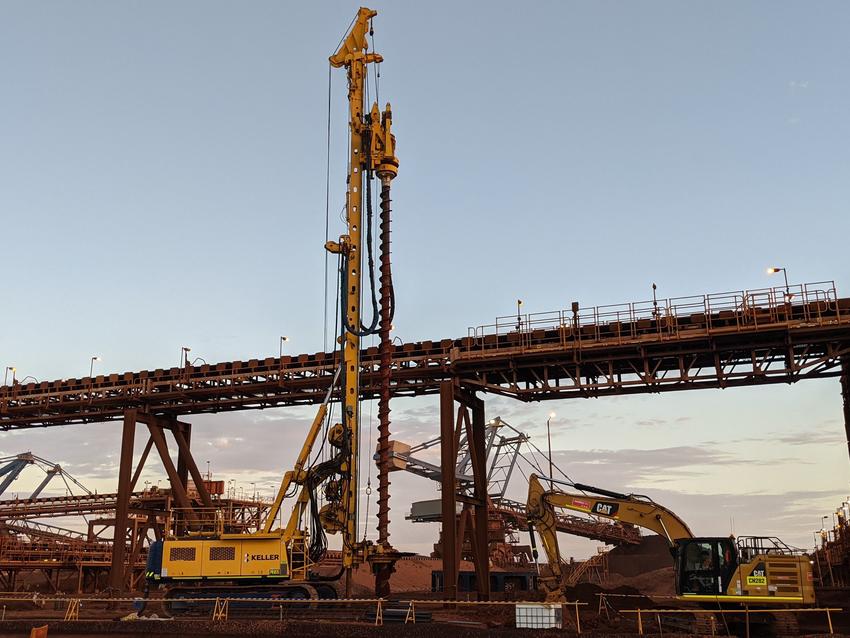 The project
The Canyon G project will result in an increased capacity to handle iron ore generated from the Pilbara mine sites operated by FMG. The final structure will transport the product from the trains to the stockpiles for onward loading onto ships.
The challenge
Keller were required to install the foundation piles for the new structures whilst the existing conveyor remained operational. As the works were located within 1m of existing structures, Keller had to adopt additional safety controls to ensure no potential substance could spray onto the iron ore and allow the works to be safely completed.
The solution
Keller offered an optimised design using CFA piling methods socketed into the underlying rockhead. This required the use of our heavy-duty equipment to ensure rock penetration was achieved. Adding an additional protection layer on the concrete supply lines eliminated any risk of contamination. Strict controls were maintained through regular communications to ensure safe piling when in close proximity to existing structures. Keller's design resulted in a reduction in the piling program and provided direct savings for our client.