Read about Keller's design and construction of jet grout columns with a challenging limited access heritage building environment.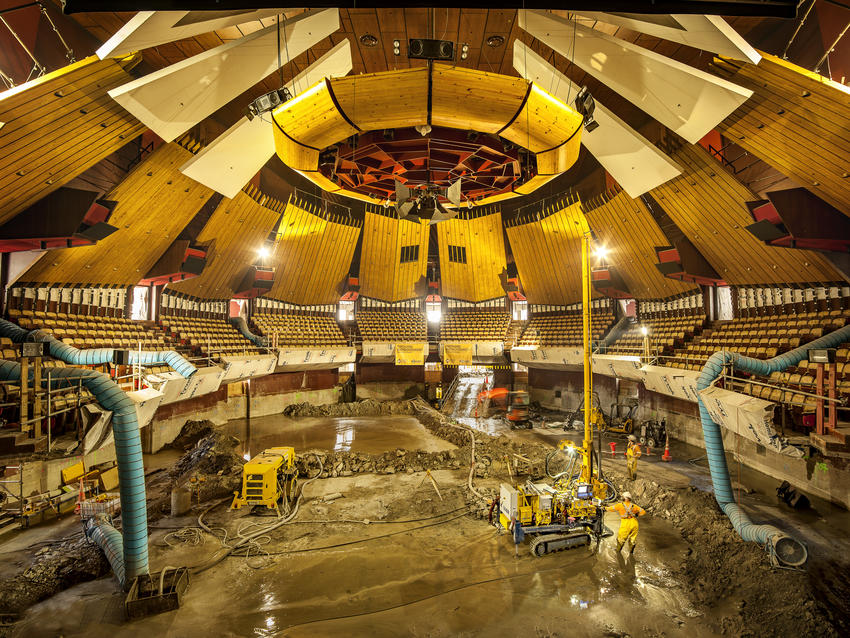 The project
The 2011 earthquakes resulted in severe damage to the Grade 1 listed structure that necessitated extensive repairs and strengthening to meet New Zealand's New Building Standard. A key feature of the new design was the containment of the soil below the structure to mitigate the effects of future earthquakes, particularly the potential for soil liquefaction and lateral spreading.
The challenge
The work was conducted in and around the existing structure with restricted access. Jet Grout columns were required below parts of the building with no more than 2.0m of headroom or very close to existing structures, walls, heritage fabrics and features. The ground conditions were also challenging with soils ranging from cobbles and gravels through to sandy silts, with significant mineralised wood and rootlets present.
The solution
Keller, in JV with Brian Perry Civil Ltd, designed a scheme with 1,097 interlocked jet-grout columns forming a grid of cells beneath the footprint of the building. The cells were designed to mitigate the potential for lateral movement resulting from soil liquefaction. This solution was constructed around and beneath the various physical constraints imposed by an existing protected building. The project took advantage of the JV's local and international businesses, with Keller providing specialist plant, equipment, design expertise and personnel.
Project facts
Main contractor(s)
Christchurch City Council