A careful design and control and monitoring of grouting of historic mine workings has protected homes from potential subsidence and allowed construction of a new road and cycleway.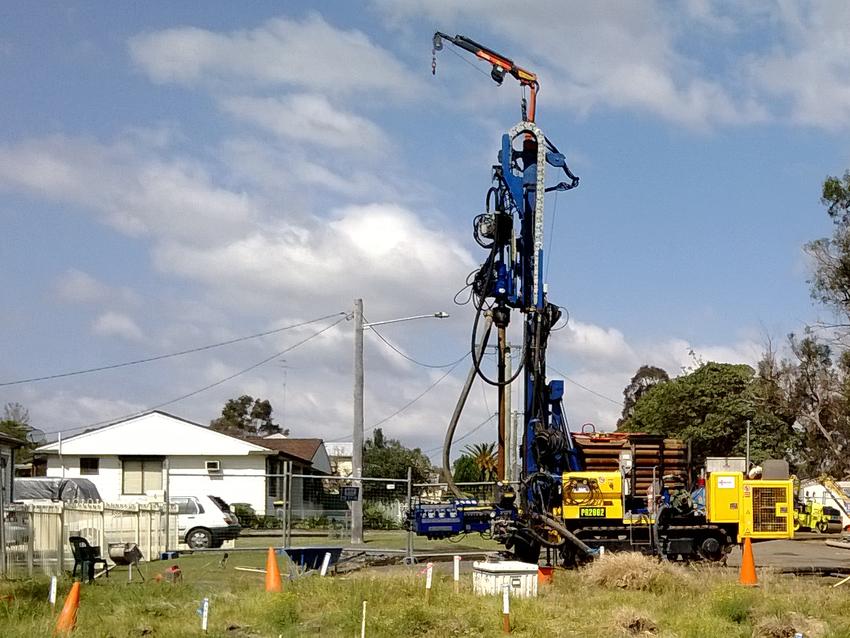 The project
A new road and cycleway was planned to cross a former coal mining area, NSW Roads & Maritime Services had to be satisfied subsidence risk had been mitigated before work could begin. Keller was employed as turnkey principal contractor to grout voids in abandoned seams beneath the route and verify the works.
The challenge
The worked seam in the areas was between 7m and 10m below ground level, containing 2m to 4m high voids meaning the mainly residential area had a real history of mine subsidence and collapse. Keller had to protect both staff and the general public from potential collapse or subsidence during the infilling process as well ensure costs were kept within budget.
The solution
Keller first installed barriers of low mobility grout around the areas to be bulk infilled with a more fluid grout. This approach allowed tight control of grouting, with just 1,300m3 of grout needed compared with the original estimate of 2,000m3. Down-hole cameras were used to first confirm the presence and condition of the voids (open, partially collapsed or total collapsed) and then to monitor grouting. Coring was used to confirm treatment was successful.