Micropiles and micro-fine rock grouting enabled construction of four mine ventilation shafts to be completed using raise boring in collapsing ground.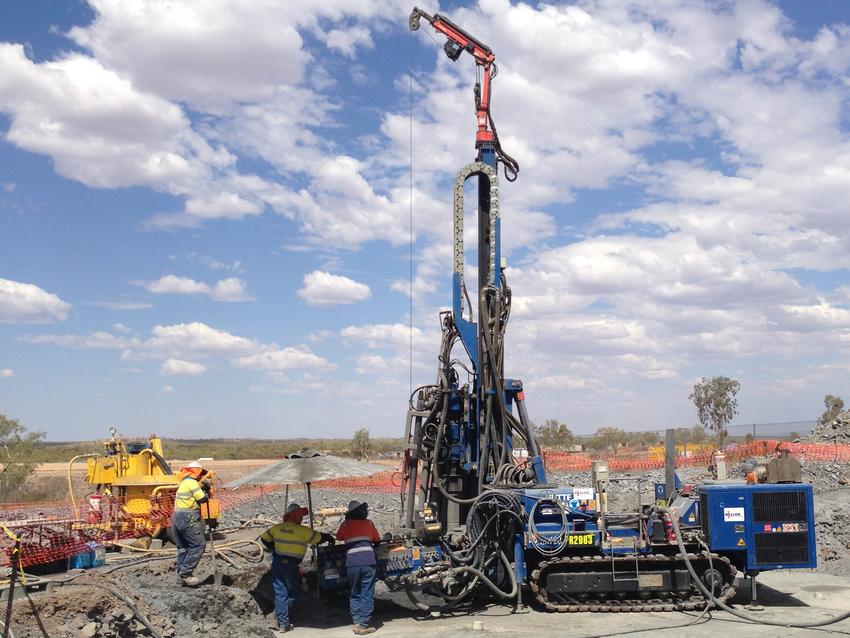 The project
Keller carried out ground stabilisation to allow safe construction of four raise bore ventilation shafts at the Dugald River mine development north west of Cloncurry in remote north east Queensland.
The challenge
Ground conditions meant the upper zone, up to 25m in depth, was unsuitable for conventional raise boring without stabilisation. The work was programmed during the extremely hot summer months, requiring careful planning particularly with regard to grouting mixes and flash setting.
The solution
Keller first installed 18 micro-piles around the perimeter of each shaft location, using a dual rotary drill rig, which was ideally suited for accurate vertical drilling through the loose soils and highly fractured rock. Pile bore verticality was checked before casting, to ensure that they would not interfere with the raise boring tools. Micro-fine grouting was then carried out inside the shaft area to bind the soil. This proved challenging, because the hot conditions meant grout was setting in the mixer, despite the use of additives. Ice was made on a daily basis and added to the mixing water to prevent the quick setting. Water testing was carried out to ensure that the grouting had fulfilled its purpose.