A successful project delivered within a residential area, adjacent live rail, and neighbouring an existing 5m batter.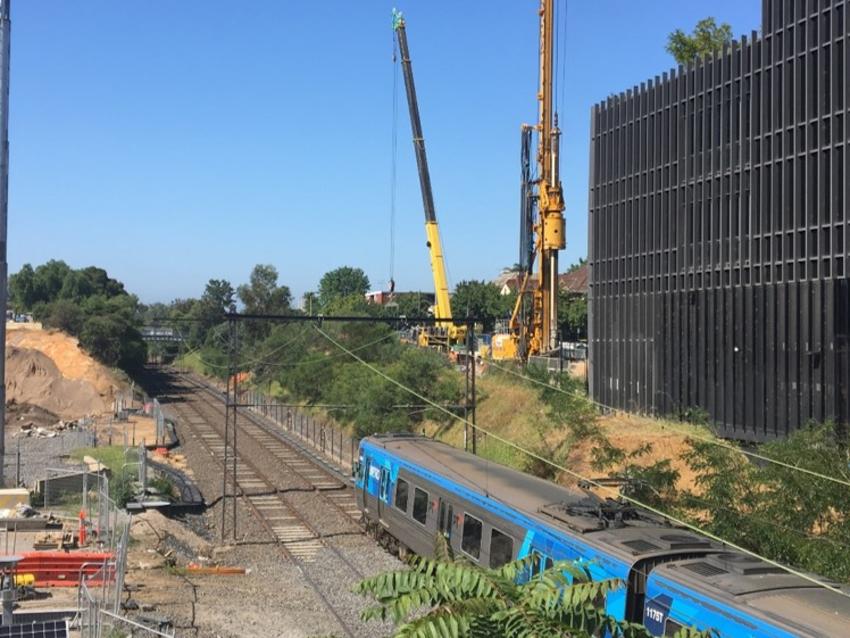 The project
Eastern portal is the construction of a tunnel entrance connecting the Metro Tunnel to the rail network west of William Street, South Yarra. Keller were contracted to install a hard-firm secant pile wall using two methodologies – deep CFA and segmental cased bored piles. Glass fibre reinforced polymer piles were installed as part of the entry for the tunnel boring machines.
The challenge
Installation of full-length spliced cages in CFA piles required concrete consistency to allow for plunging of the cages. A very constricted residential site, adjacent to live rail and working at heights, neighbouring an existing 5 metre batter.
The solution
With Keller's range of solutions we could provide deep CFA piles for the majority of the retaining wall and segmental cased bored piles where extremely onerous tolerances were essential. The segmental cased bored pile method allowed for complex GFRP cages to be installed to within a 25mm accuracy for the tunnel entrance. Working closely and maintaining transparent communications with our client, traffic management plans and delivery co-ordinations were safely executed for all movements.
Project facts
Main contractor(s)
CYP Design & Construction (John Holland, Bouygues, Lendlease)