A second ventilation shaft and a fill pass were raise-bored for the new mining area.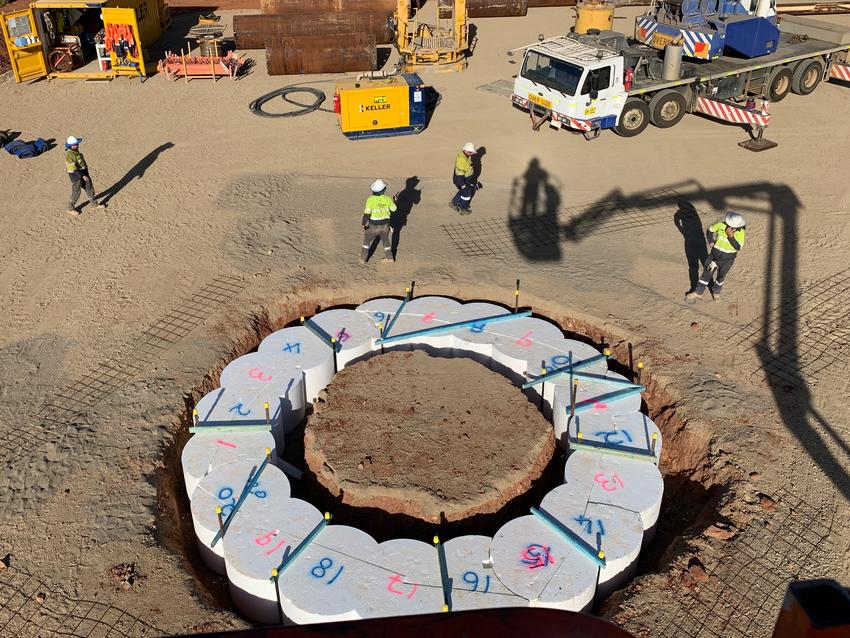 The project
The George Fisher Mine is a mine located near Mount Isa in Queensland. It is one of the largest zinc, lead and silver mines in the world. A secant shaft will be used for a raise bored ventilation shaft.
The challenge
The circular shaft had to rely on the secant piles only to provide the retention requirements without any internal bracing or ring beams to maintain the internal side of the shaft is clear for the raisebore machine.
The solution
A secant pile shaft with a minimum guaranteed overcut was proposed by the Keller design team. To ensure this is met with a minimum number of piles, the construction tolerances of theses piles had to be quite tight. To further provide a more economy, the solution allowed for more soft piles than hard piles and the hard piles locations were carefully selected to match the required orientation of the raisebore equipment planned to be installed on top of the shaft.