Utilising the range of Keller techniques, we were able to provide an optimal solution to suit the ground improvement and foundation solutions for the project.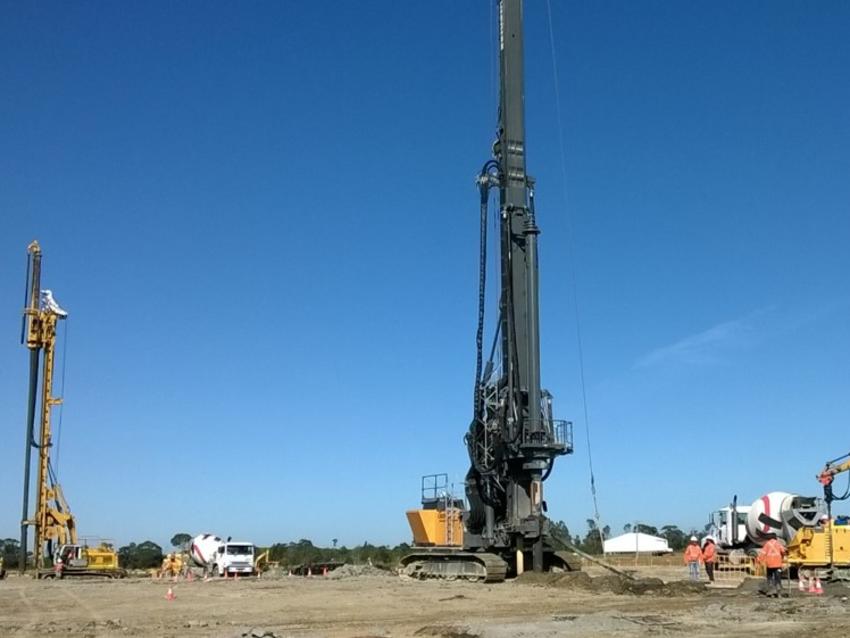 The project
Keller was engaged to design and construct ground improvement for a range of facilities and transition zones in approach areas to structures, as well as to construct and install foundation bored piles at the abutments of two bridges.
The challenge
The site is underlain by up to 20m of very soft alluvial deposits which requires specialist equipment as well as providing challenges with maintaining hole stability when piling. The positioning of access pits and services below the building slab demanded detailed finite element design analysis to ensure the ground improvement design correctly incorporated the load distributions.
The solution
As this was the first time that Rigid Inclusions had been used on such a scale in Australia for this type of structure, Keller's in-house team prepared the design with significant input from Keller's global knowledge network to ensure all risks were identified and mitigated. To limit settlement, 85,000lm of rigid inclusions were installed below the load transfer platforms supporting the building slabs; and in the transition zones, 42,000lm of deep dry soil mix columns were installed to smooth out settlement as the rail lines transitioned from areas of no improvement to the ground improved buildings.