An 88 storey tower over a 6 level basement carpark on Queensland's Surfers Paradise was a project Keller had to be part of...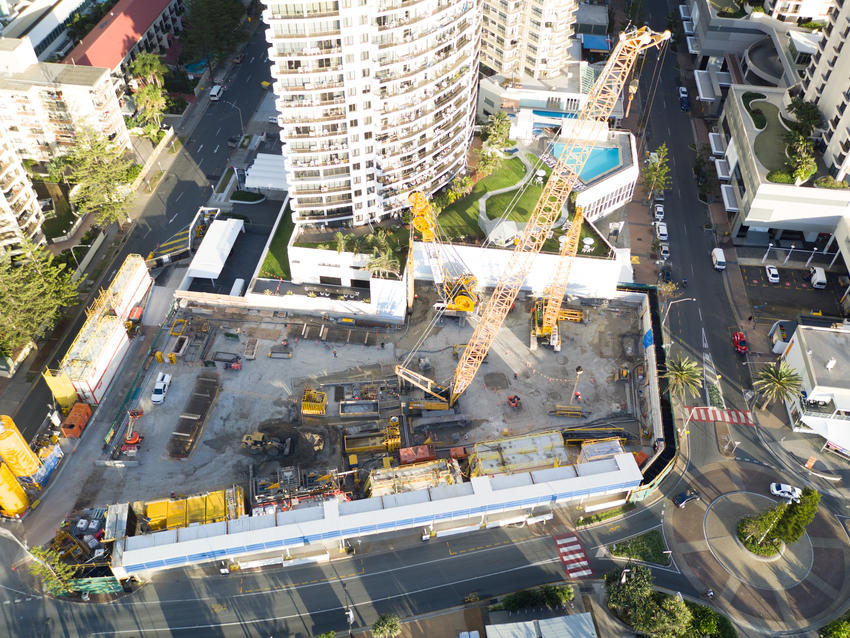 The project
When finished, the Gold Coast's Iluka re-development will be the tallest residential tower in the southern hemisphere. The 88-storey mixed-use residential building will include 693 luxury apartments and three levels of recreation decks for residents, as well as premium shopping, restaurants and commercial spaces.
The challenge
The building will sit on a six-level basement carpark, within a high-water table that is heavily influenced by tides. Irregular ground conditions include layers of sands, clays, and underlying medium strong rock.
The solution
Working with the client and its engineers, Keller developed a buildable, value- added 'top-down' construction method. This included 1.80m diameter bored piles to depths of 42m, incorporating large prefabricated reinforced concrete plunge columns, and 1.5m x 2.8m barrettes installed to 60m that contain steel plunge columns. More barrettes will go in to support the buildings large core structure. To form the basement walls, Keller installed a diaphragm wall to 38m to form the perimeter retention system.   All this was completed on site, with only a 3600m2 footprint.
Iluka - The Spirit redevelopment, QLD
/sites/keller-au/files/2020-12/diaphragm-wall-the-spirit-qld-90sec-video_0.mp4