Read how Keller designed and engineered a 30m x 6m platform over water for plant and personnel to safely carry out works.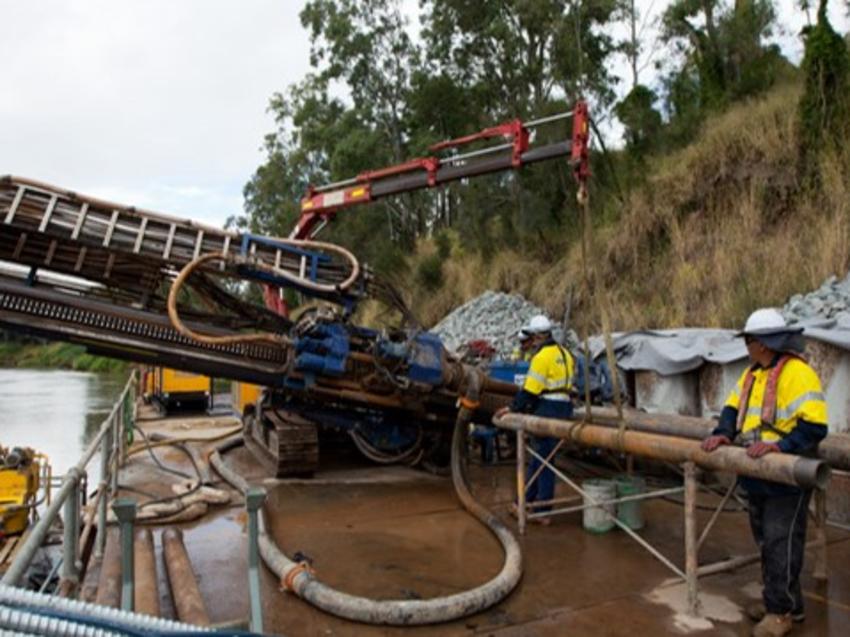 The project
As part of Ipswich Motorway Upgrade, Origin Alliance/Waterway Constructions (Queensland Department of Transport and Main Roads, Abigroup, Fulton Hogan, Seymour Whyte, Parsons Brinckerhoff and SMEC) was building a new drainage culvert along the banks of the Brisbane River. Additional support for the culvert outlet is provided by a row of 900mm diameter bored piles at the toe of the bank, with permanent ground anchors installed through each pile.
The challenge
Due to limited geotechnical information at and around the culvert outlet, ground conditions for the 25m long anchors were uncertain. Anchor installation had to be carried out over water, about 11m below the road level, at the same time as the piling works.
The solution
Keller carried out three vertical pull-out ultimate load tests at road level on the top of the river bank, before the main work to verify anchor design. A 30m by 6m temporary over-water platform was built in front of the bored pile wall to allow Keller to install the 25m long anchors. Proof testing was carried out on the installed production anchors.