Read about our in-situ stabilisation of >7000m3 of contaminated marine sediments using mass mixing techniques provided perfect solution to meet the project requirements.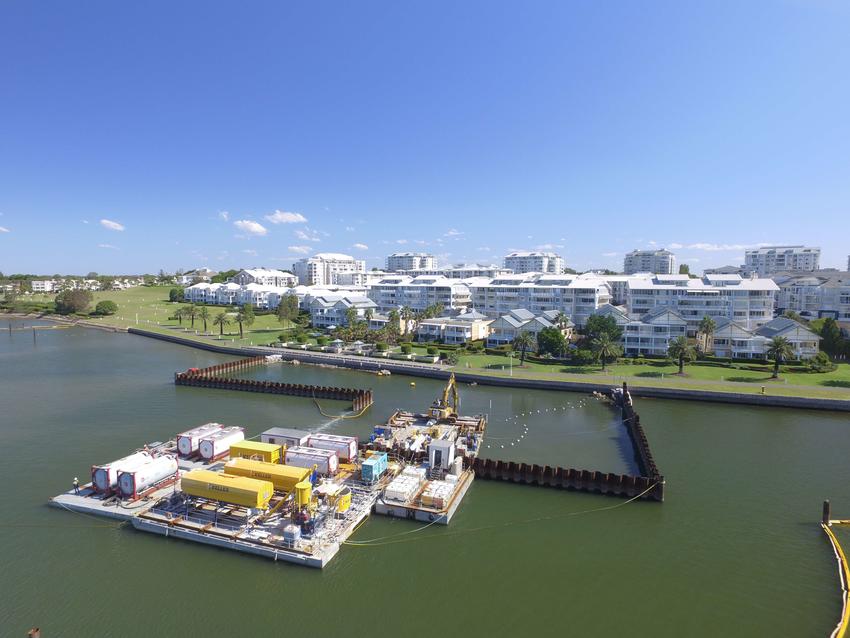 The project
Adjacent to a recently developed bayside estate, the presence of contaminated marine sediments, a relic of the adjacent pre-existing gasworks, presented an increased risk of further contamination to the Parramatta River. Keller were engaged to confine these contaminants via in-situ stabilisation.
The challenge
The entire works were performed under water which introduced the need to use state of the art GPS and custom data-acquisition software to ensure position, inclination and depth of treatment were achieved in all weather conditions. Furthermore, barge loading limitations, access around the sheet pile cofferdam, winch restrictions and fluctuating tides made production and material planning critical when faced with an aggressive programme. All while working adjacent to many waterfront residents. 
The solution
The design was to create a soil mixed raft slab in highly contaminated hot spots thereby containing the contaminants and preventing further leaching into the river. Mass mixing proved an efficient technique to ensure the in-situ stabilisation was achieved. The works were performed without incident and completed within the clients programme.