Read how Keller successfully managed challenging site conditions positioned between a busy roadway and river.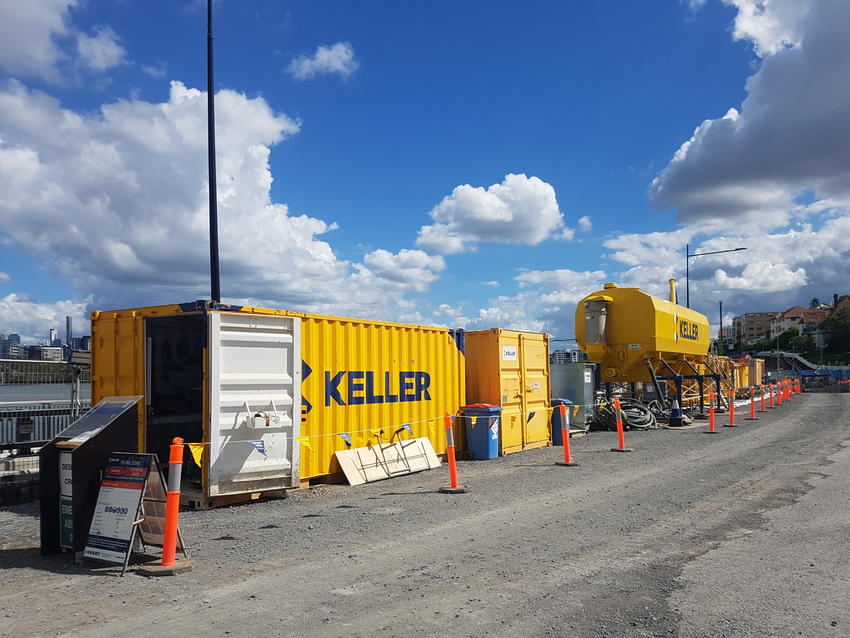 The project
Kingsford Smith Drive is a major road into Brisbane, linking the central business district with the port, airport and quickly developing northern suburbs. The major upgrade of the road required improvement of a 1km section of underlying soft clay soils to limit settlement and improve lateral stability capacity under the increased loading conditions.
The challenge
The site constraints of working adjacent to a very busy 4 lane road on one side and the river on the other presented both safety and logistical challenges. In addition the presence of numerous inground services, some known others not, complicated the works further.
The solution
Keller has a proven reputation for excellence in the field of jet grouting and this experience was utilised in the development of a robust construction methodology including safety management plans and the remote location of batching equipment due to space constraints.