Construction of a complex seepage barrier in a very remote location and challenging environment with up to an 11m tidal range.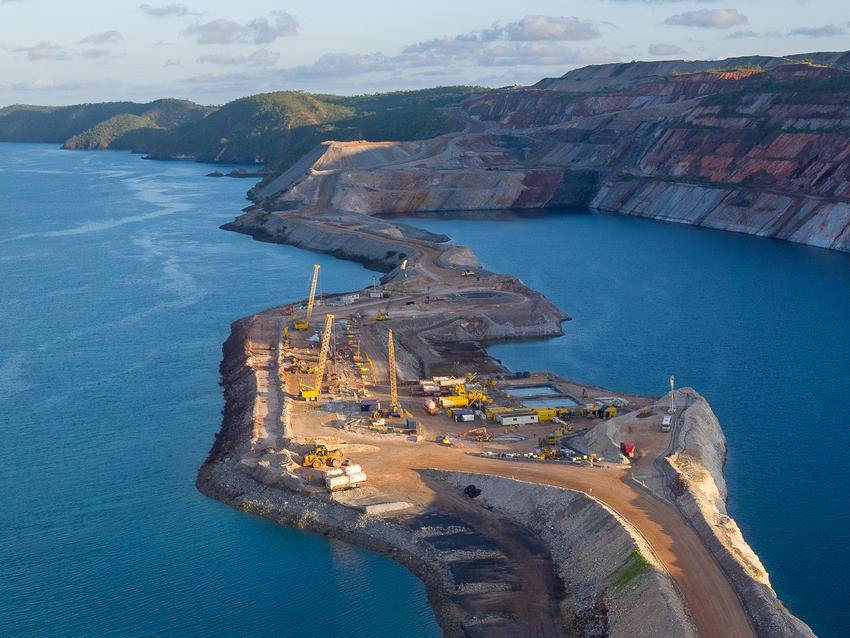 The project
The Koolan Island seepage barrier was installed to allow Mt Gibson Iron to resume mining premium grade Iron Ore on Koolan Island, up to 125m below sea level.  The mine was last operational in 2014, when the existing seawall was breached resulting in the ocean in Kimberly's Buccaneer Archipelago flooding into the mine.
The challenge
The main challenge for Keller was constructing a seepage barrier up to 50m depth through highly permeable rockfill with boulders in an 11m tidal environment during cyclone season in the Kimberly Region of Western Australia.
The solution
Keller completed rigorous pre-mobilisation preparations to identify high quality plant and an experienced international team of Engineers and operatives to deliver this flag ship project. The Keller team were able to promptly respond with increased resources to facilitate a 24/7 operation for the works to suit our Clients needs. Keller completed the seepage barrier, which achieved a significant reduction in the specified sea water ingress as anticipated by the Project Team.  Since the completion of the works our Client has successfully reopened the mine and recommenced supplying premium grade iron ore to the market.
Koolan Island, WA
/sites/keller-au/files/2020-12/slurry-wall-grouting-koolan-island-mining-video.mp4