A remote project and a collaborative approach with the main contractor including value engineering in the initial design layout to optimise site methodology and create cost savings for our client.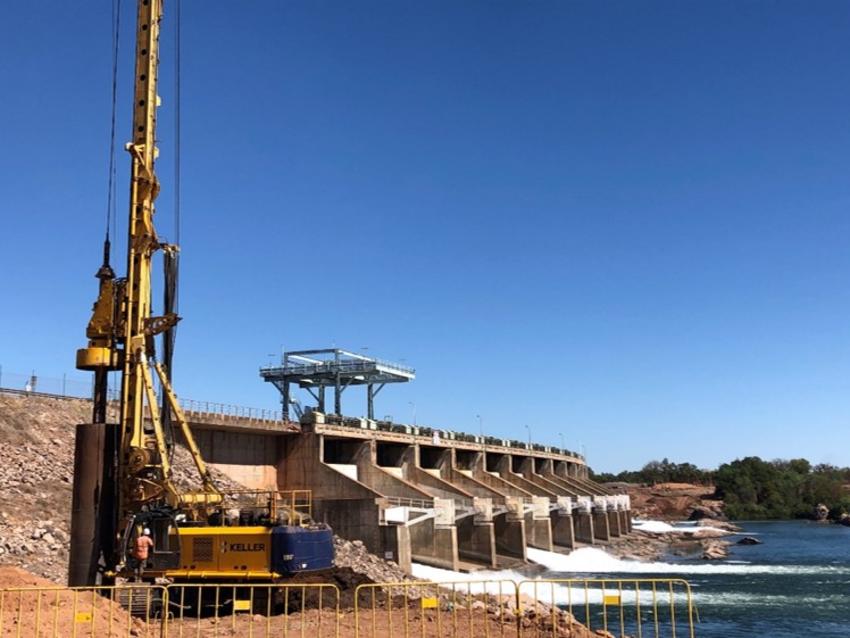 The project
Situated in remote WA, the Kununurra diversion dam supplies water to the irrigation system that supports the region's agriculture. As part of the dam owners maintenance program concerns were raised that the east abutment of the dam could suffer serious damage in the event of an earthquake with a magnitude of more than 7.2.
The challenge
Following initial advice provided by Keller to the designer, sand filter piles were chosen by the client to allow the water to flow without washing away any materials with vibro stone columns to also improve the stability. Benches and safe working platforms were required to be formed on the abutment slope for equipment access and operation.  With little in the way of the typically used fine grained granular fill locally available this presented a challenge to the site teams to create a platform with the required capacity and but also easily penetrable by the equipment.
The solution
Our operational teams re-configured the counterweights on the equipment to reduce the platform requirements and consequently reduce the thickness of the platform and hence material needed. In places the works were undertaken from steel plates to allow a compacted cohesive material to be used as the platform.
Project facts
Main contractor(s)
Entracon Civil Construction Pty Ltd