Lucky Bay is now successfully operational providing cost saving benefits to local SA farmers... Read how Keller provided significant cost saving benefits through our alternative design for this very remote project.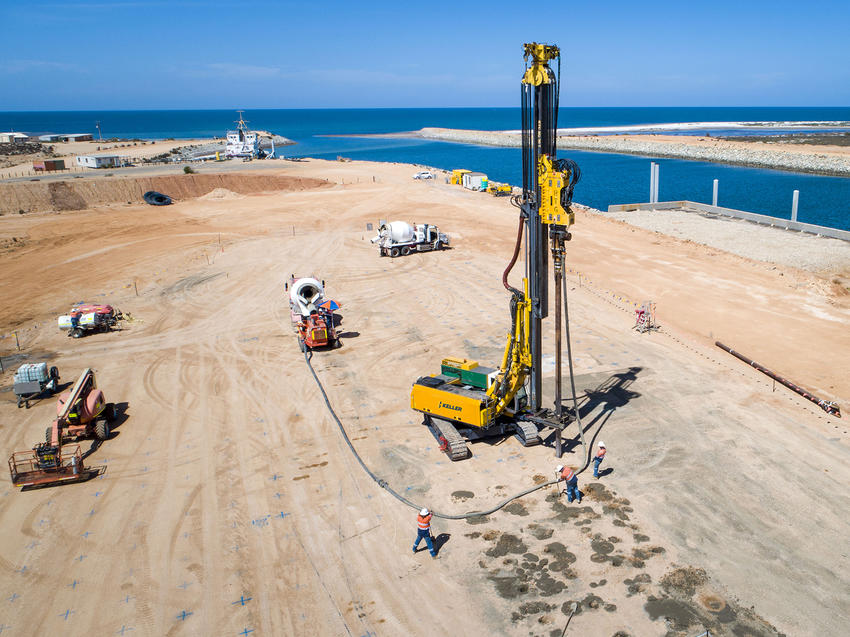 The project
T-Ports specialises in innovative solutions for the export of commodities, partnering with customers and investors to use a flexible model that positions port infrastructure close to the product's origin. Lucky Bay now offers alternative grain storage and export facility reducing costs to local farmers by installing three vertical silos where Keller were contracted to complete pad foundations.
The challenge
A very remote location for our logistics and crews to commute. With regular concrete suppliers unable to supply to the location, we were required to work with the local supplier to develop a suitable mix. After further investigation, ground conditions would prove challenging in a piled solution.
The solution
With early contractor involvement and access to our broad range of solutions, Keller were able to provide a more suitable rigid inclusion design and construct alternative and received additional scope of work to include ground improvement to the road intake building, grain elevator and conveyor ramps. With years of experience working in remote locations, we worked with our logistics suppliers to ensure the safe arrival of our plant and equipment. Utilising the material in the concrete mix on site provided cost savings and environmental benefits.