Drilling under fluid produced perfect quality piles in these complex ground conditions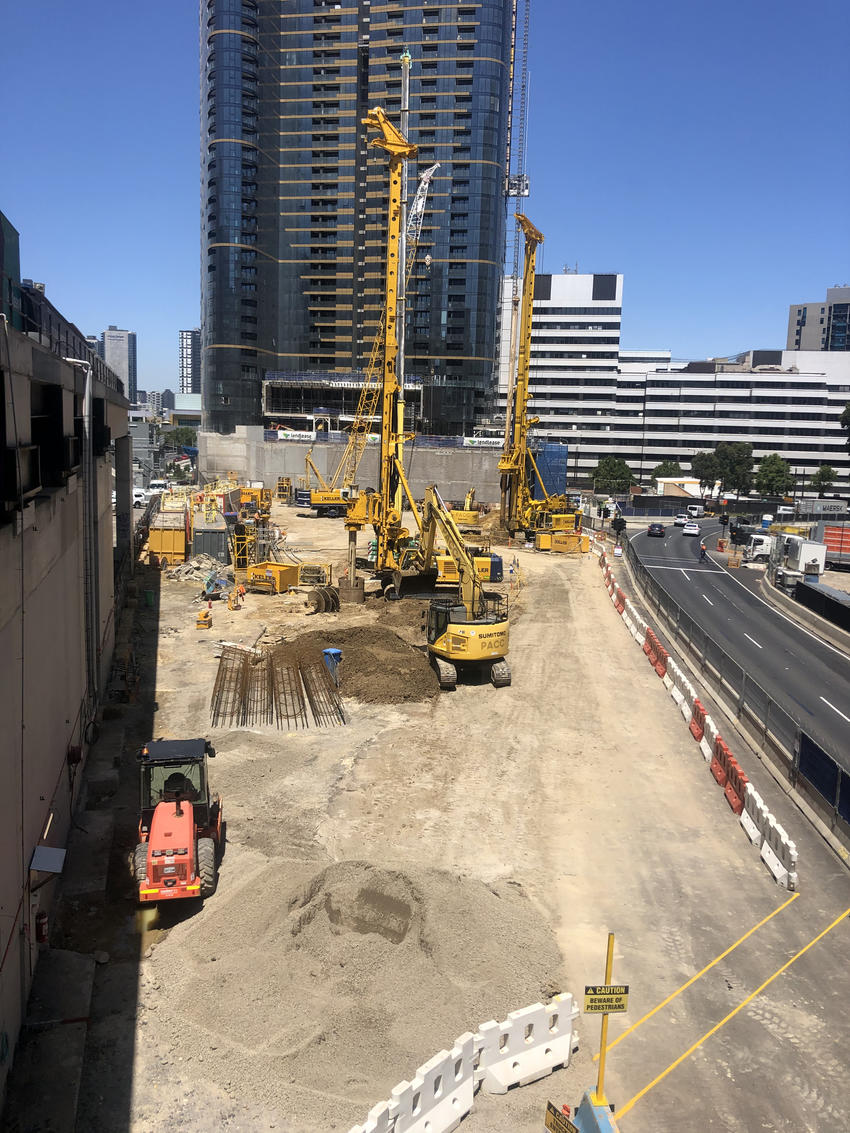 The project
The Melbourne Quarter promises to be an iconic area in the city's bustling central business district, with accommodation, welcoming green spaces and numerous retailers, restaurants and cafes. Over the past few years, Keller has constructed foundations for the development's first two towers – Two Melbourne Quarter and the residential East Tower turning to Keller for the biggest phase yet.
The challenge
Complex ground conditions with very high-strength older volcanic basalts with soft material below would require casings or support fluids. To accommodate the loads we installed piles ranging from 600 – 1,800mm diameter to great depths of up to 50 metres while managing the sequencing and logistics for three piling rigs.
The solution
One of the reasons we were awarded the works was that we offered numerous value-management options at the tender stage, which proposed significant savings to the client. Years of experience drilling under fluids which saved us time and delivered quality piles. Knowledge and experience saw the complex project well executed with precision planning and execution resulting in no delays caused from sequencing and logistics.
Project facts
Main contractor(s)
Lend Lease Building Pty Ltd