Keller completed the treatment for 2 core blocks for new tower structures.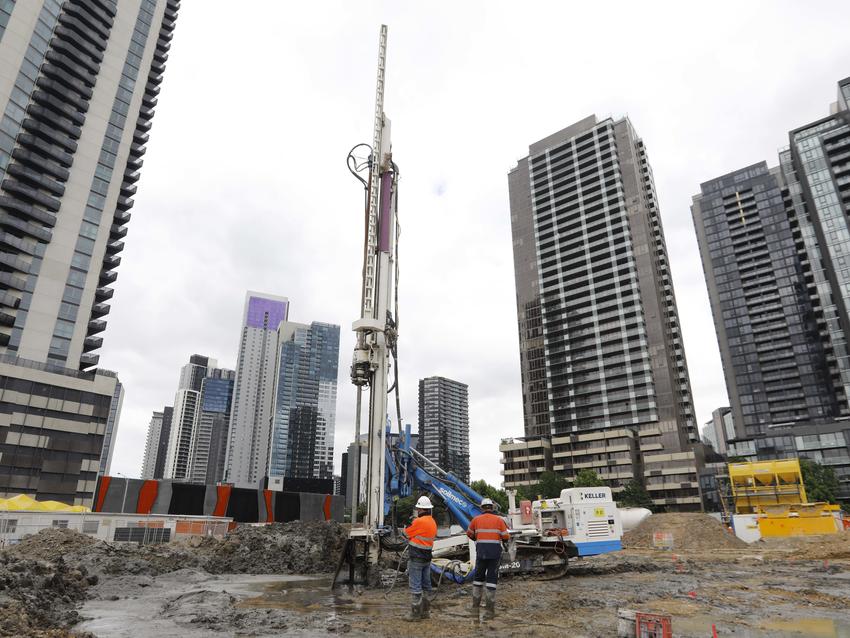 The project
As part of the Melbourne Square mixed commercial and residential development Keller were engaged, a jet grout base had to be constructed to act as a low-level prop for each of the 2 core blocks. The jet grout base block was designed to create a low permeability horizontal barrier at the base of an excavation to minimize the entry of groundwater within the excavation during construction. The jet grout base not only acted as an internal prop substitute it also provided a firm/dry base at the excavation level to enable construction of the towers to progress safely.
The challenge
The surface conditions varied across the site between concrete and asphalt pavement layers with underlaying fill material of variable nature. Below the existing fill material, Coode Island Silt (CIS) was present which is proven to be very soft silt/clay and would have had the potential to heave the jet grout columns and the ground surface during treatment due to the presence of high pressure in the soft silt layer.
The solution
The Keller design had taken into account the sensitivity of the ground conditions, in order to enhance the construction process. The construction parameters had been selected in order to reduce heaving. Keller planned the works in order to meet the client's program and the works were completed in a manner to allow access to other construction activities.