An innovative mass mixing alternative solution that provided environmental advantages, significant project cost savings while out performing expectations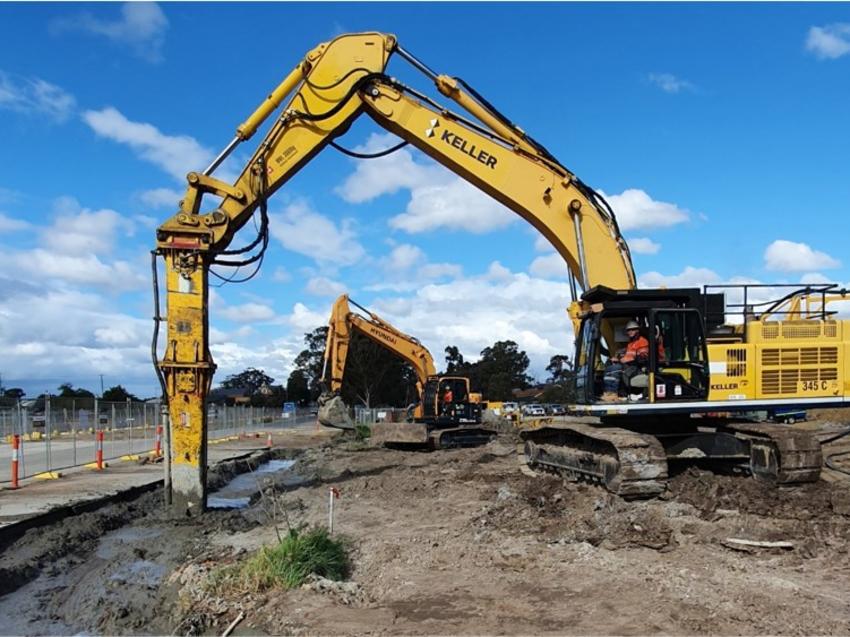 The project
Mordialloc Freeway connects the Mornington Peninsula Freeway to the Dingley Bypass which will improve travel times and ease congestion in Melbourne's South East. Keller provided improvement to soft alluvial deposits below the reinforced earth wall abutments to three road overpasses and one pedestrian crossing.
The challenge
Tight differential and total settlement requirements for the reinforced earth walls (RSS wall). Construction programme required expediated load transfer platform construction to enable RSS wall installation resulting in high initial loading of ground treatment. Stiff clay and very dense sand layers underlying the soft alluvium presented significant risk of penetration for the conforming stone column and rigid inclusions (CMC/CSC) solutions.
The solution
Keller expertise proposed a mass mixing alternative early in the project bid phase as a risk aversion in existing ground conditions. We provided technical support to assist the project team in developing a mass mixing solution resulting in significant cost savings, environmental optimisation and reduction in following works. The mass soil block requires very little care when trimming and is trafficable within 24-48hours, enabling early construction loading.
Project facts
Owner(s)
Major Roads Projects Victoria
Main contractor(s)
McConnell Dowell Decmil Joint Venture