Australia's largest ever design and construct ground improvement project utilising multiple techniques to suit varying ground conditions and applications.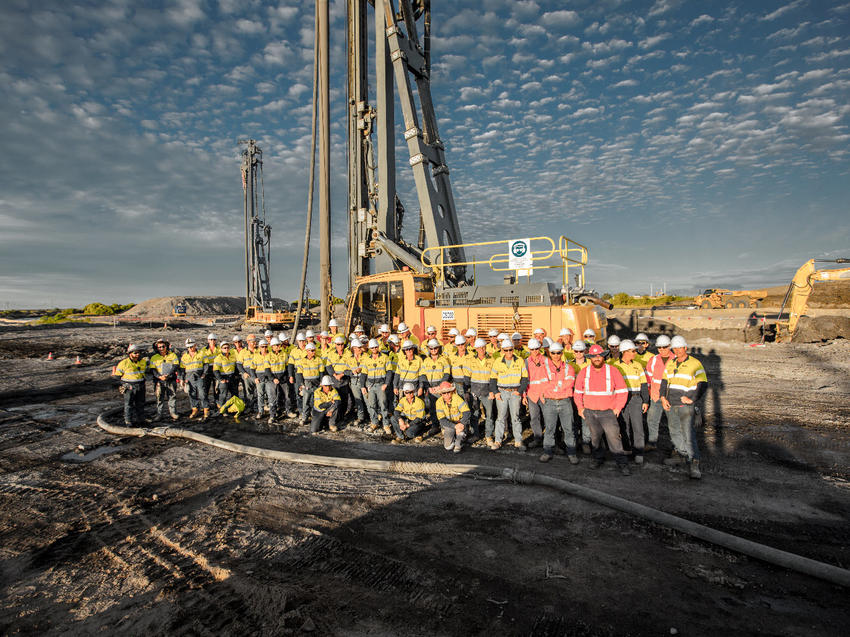 The project
A new flyover was needed to relieve congestion at a rail junction at the NCIG and Port Waratah coal terminals. The project involved constructing 1,500m of rail embankments, the bridge, rail lines and signalling. Work was carried out within the rail corridor, the active port facility and within the environmentally sensitive wetlands.
The challenge
The site was partially covered by a shallow lake underlain by up to 17m of soft clay overlying dense sand. Elsewhere, slag and mudstone fill had historically been tipped onto the soft clay. Keller was contracted to design and improve the site to allow construction of up to 9m high embankments and bridge abutments and to minimise settlement and seismic movements.
The solution
The final construction incorporated a range of techniques to efficiently improve the different soil types in conjunction with the different loading conditions. Dry mass soil mixing was used shallow soft clay; dry deep soil mixing for deeper soft clay and pre-drilling and Rigid Inclusions for the slag fill over soft clay and all three in transition zones. Work was verified using an instrumented trial embankment, CPT's, pull-out resistance test (PORT), pile integrity testing and plate bearing tests. Monitoring of movements was carried out for a year after completion to ensure settlement criteria were met.