Keller demonstrated our capability to undertake multiple techniques within a restricted site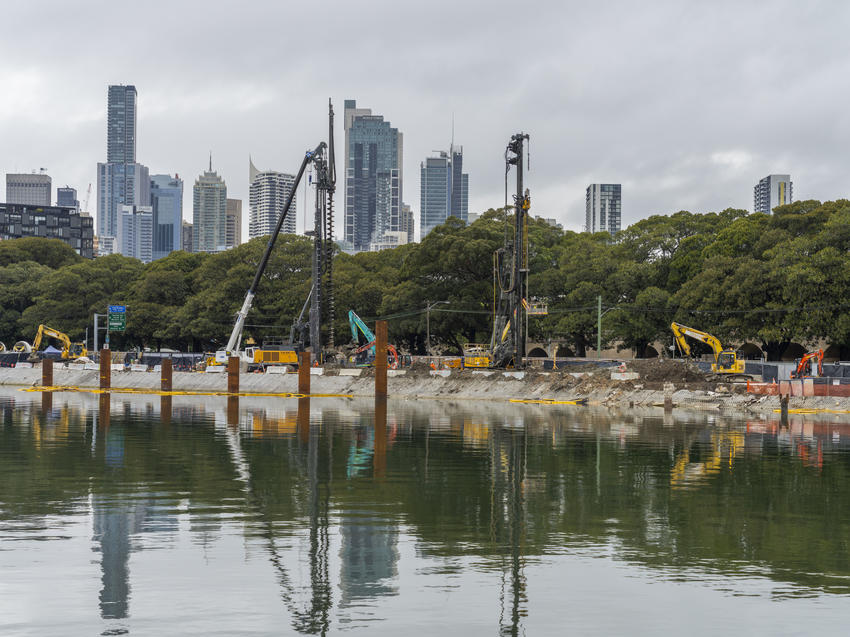 The project
The NSW Government is redeveloping the Sydney Fish Market into a world class attraction in Blackwattle Bay. Keller was awarded the CFA and jet grout work to construct a secant piled retaining wall as part of a marine cofferdam.
The challenge
Key challenges included the need for creative design and technique applications to meet demands of complex requirements including high surcharge loads on the retaining wall, the presence of heritage culverts, poor ground conditions, tidal groundwater and a site with both spatial constraints and environmental hazards.
The solution
Early involvement in the project, and a longstanding relationship with key parties, allowed Keller to recommend various techniques which were incorporated into Keller's design and construct solution. These included mass mixing and micropiling over heritage culverts as part of the working platform preparation, CFA, jet grout, anchoring and capping beam design for main works. The latter with a need to accommodate a 400-tonne crane located at the back of the wall. Additional mass mixing was performed to treat areas of soft ground encountered during working platform construction to ensure safe working platforms were provided for our piling plant and cranes. The project highlighted Keller's capacity for innovation and our ability to undertake and sequence multiple techniques on a site with tight space constraints, and our capacity for managing a range of environmental hazards.