Keller resolves numerous project engineering complexities with five solutions...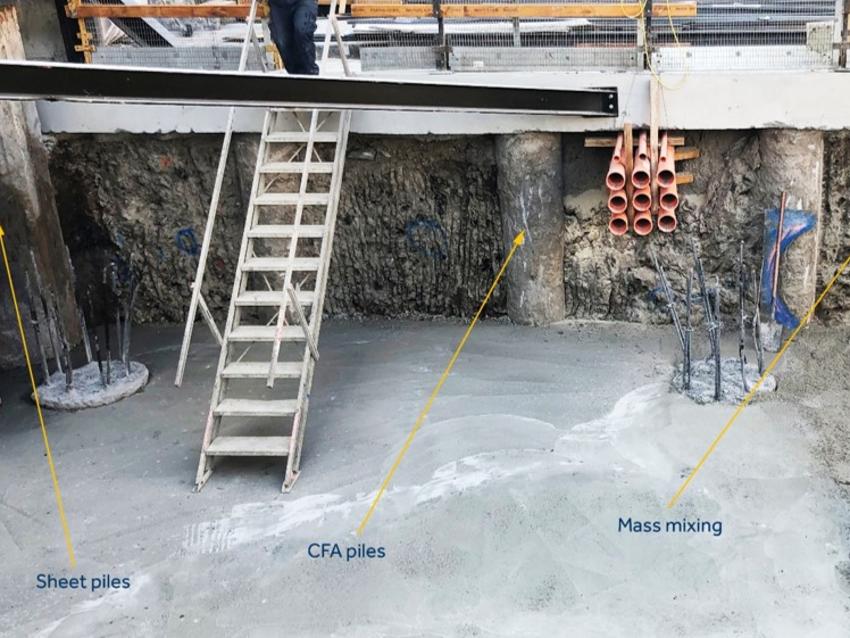 The project
Situated in Fisherman's Bend, Melbourne's largest area of urban renewal, The Normanby is a A$200 million, 40-storey tower that will boast a 200-room hotel and 100 luxury private apartments. Keller's early involvement with the developers helped shape the final design with a range of innovative solutions.
The challenge
A tight site where one side of the core sits hard up against a neighbouring building imposing physical clearance issues. This was further complicated by the unfavourable geological conditions that comprised deep soft and loose soils with a high groundwater table and a tight deflection criterion for the retention system. Headroom restrictions for a number of piles.
The solution
Keller designed and proposed a combined solution comprising of sheet piles, CFA piles and mass soil mixing. Keller overcame the tight deflection criterion by mass soil mixing the soft clays/loose silty sands to improve the performance of the retaining wall. Stabilising the soil also allowed the team to use soldier piles for the other elevations, saving further time and cost. The large structural loads from the tower required deep CFA foundation piles socketed into the siltstone bedrock in excess of 30m deep. Precast piling was adopted to resolve the headroom issues.