Read about our installation of cased bored piles to form a secant pile wall for a 19 metre shaft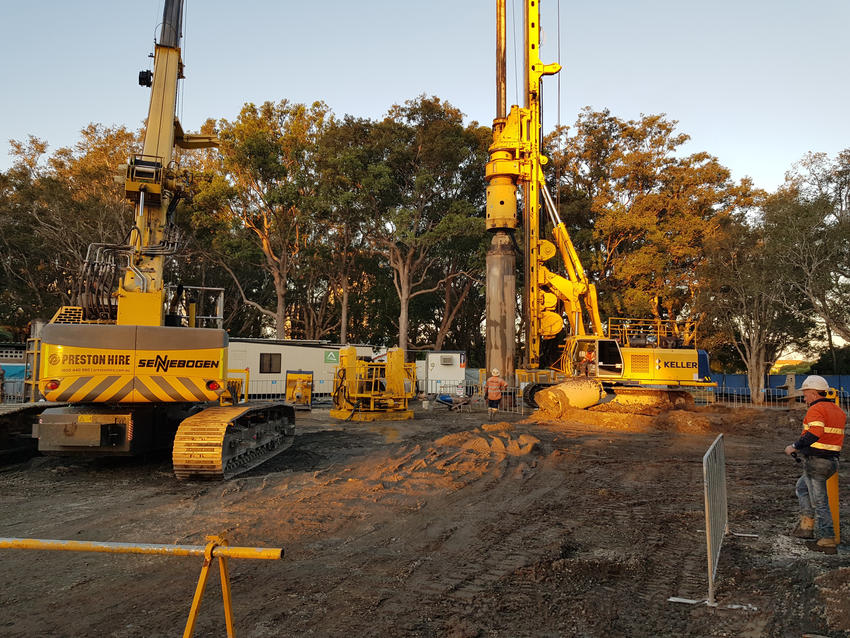 The project
As population increases, so too does the amount of excess recycled water produced by the city. With existing capacity nearing its limit, the city council has commissioned a $70 million Long Term Recycled Water Release Plan to see existing pipelines updated and extended. Keller were contracted for the design and construct of a secant pile wall shaft to receive the tunnel boring machine (TBM).
The challenge
Our challenge is to install a 19 metre shaft to receive the TBM right beneath O'Connell Park with high external groundwater. Facing tight verticality tolerances, changing ground conditions at various levels, and stringent structural and watertightness requirements this would be a challenging design.
The solution
After a lengthy and technically challenging design process using sophisticated 3D analysis, Keller proposed a hoop-resistance concept similar to that used in deep-tunnel design, rather than a more conventional vertical retaining system. With this approach we were able to provide time and cost savings for our client, while providing an efficient solution to the project. Working closely with our client's specialist engineer we were able to provide confidence and approval in our design approach to proceed with the work.