A successful completion installation of micropiles under highly confined site conditions at the top of a deep basement.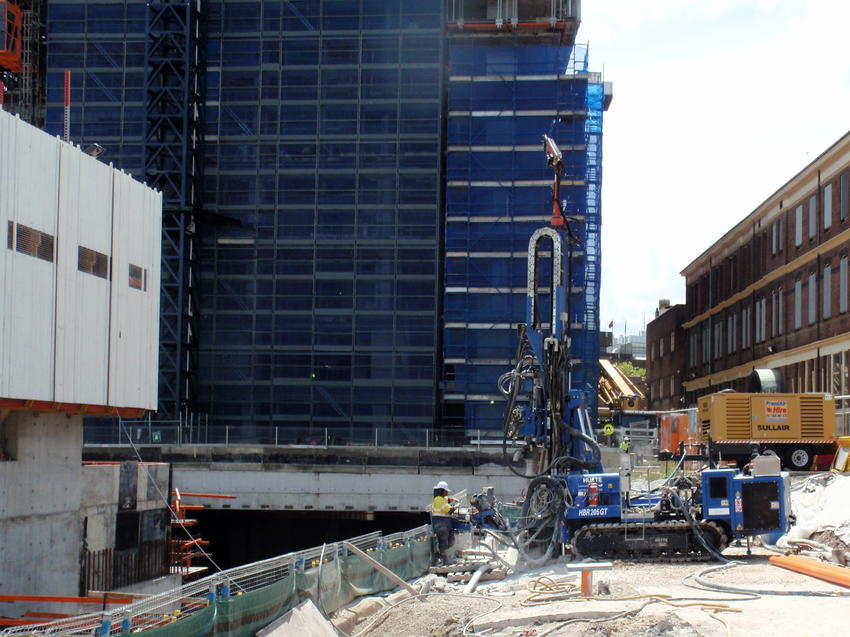 The project
Central Park in Sydney is the major regeneration of the former Carlton United Brewery in Chippendale. One Central Park, two residential towers, forms key element of the scheme in the site's northeast corner. Tight construction sequencing meant an alternative to large diameter bored piles was needed for several of the towers' columns.
The challenge
Piling at ground level and construction works within the basement had to be carried out simultaneously. This ruled out installing large diameter bored piles in several positions around the basement walls, as they would have cut through ground anchors that were providing temporary support during construction. Any solution needed to avoid the ground anchors.
The solution
Keller proposed an alternative solution consisting of groups of 200mm diameter micropiles to support the tower columns and a temporary crane base. All of the 60 piles were cast using 50MPa grout and reinforced with a central bar. Some also included uPVC pipe or steel circular hollow sections for de-bonding or to enhance lateral stability. Keller's design allowed foundation work to proceed without waiting for the basement to be completed, delivering significant programme savings for the client.