Keller delivered a solution that met client demands of building protection and absolute minimal disruption to building tenants. An Engineers Australia winning project.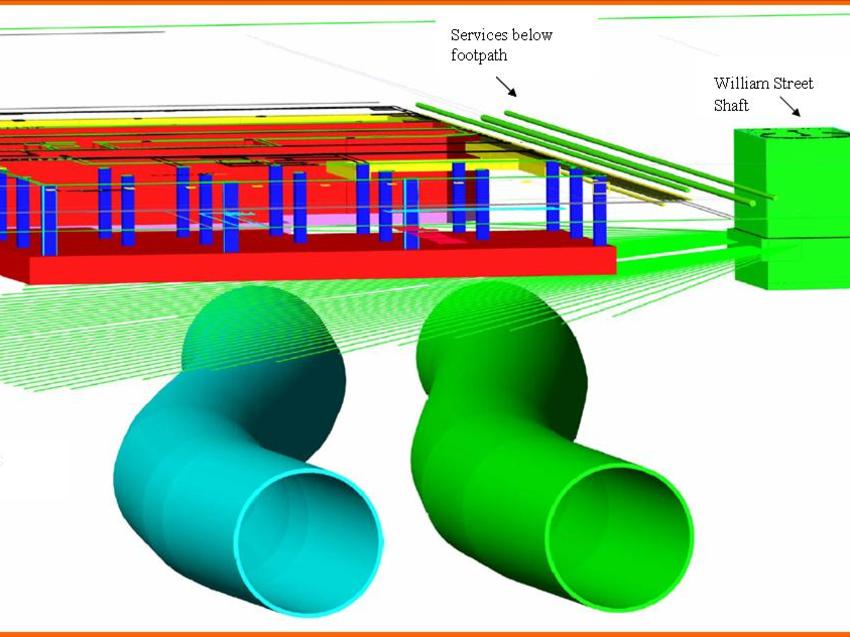 The project
The Perth New MetroRail Project involved the construction of 1.5km of underground rail lines and two new stations within Perth CBD. Four buildings on William Street were identified as of specific risk due to their foundations being only 6m above the 6.9m diameter tunnel crown.
The challenge
The challenge was to ensure that the tenants trading in the buildings above the aligned were not inconvenienced by either the tunnelling or the building protection measures.
The solution
Keller proposed a Soilfrac Compensation Grouting solution that protected the buildings from settlement induced damage as well as satisfying key requirements that  occupiers, pedestrians and road users were not unduly disrupted. The four buildings occupied approximately 2000m2 and were all of a differing construction, with and without basements, some with piled foundations, strip footings and pad foundations. The soil conditions below the buildings consisted of loose to medium dense Sand with groundwater approximately 3.0m below ground level. Keller limited overall settlement to less than 10mm and differential movement to less than 1 in 500.all via remote access from a mid street access shaft and compound.
Project facts
Main contractor(s)
Perth Transport Authority