An accelerated project program achieved by pre-works foundations package delivered by Keller as principal contractor.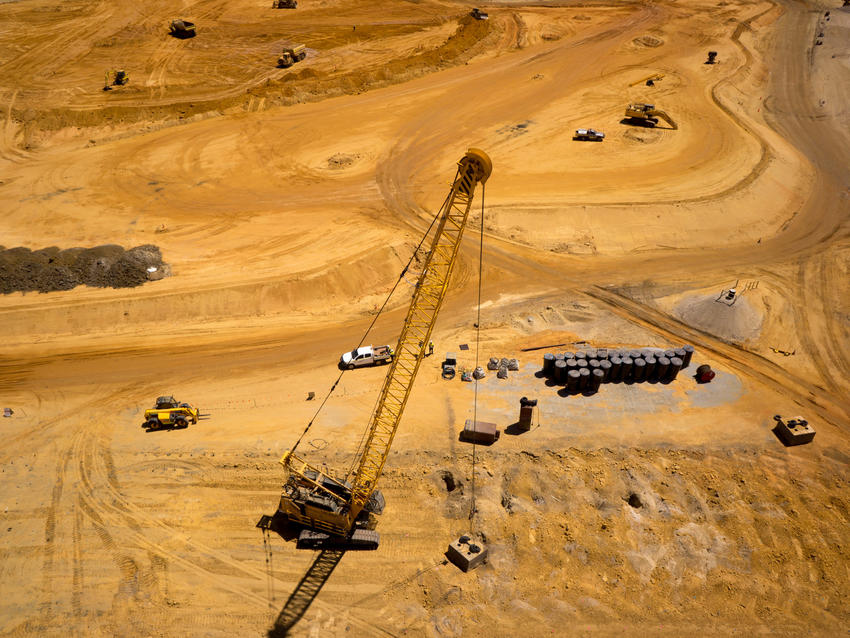 The project
Perth Stadium is a multi-purpose 60,000 seat stadium, scheduled to open in March 2018 it will be the third-largest stadium in Australia when complete. The WA State Government engaged Keller, as part of a joint venture with Ertech, to improve the ground beneath the pitch, concourse, parking and practice areas before construction of the stadium itself began. The design and construct project included wick drains, earthworks/surcharge placement and dynamic compaction for the field, concourse areas, walkways and car parks.
The challenge
Although the area had recently been a golf course, it was an old landfill site with largely undocumented infill. Experience suggested the fill may include large boulders, concrete and even old cars, as well as the possible presence of asbestos. An added challenge was that under the 4-6m of landfill lay the very soft Swan River alluvial muds. Without ground improvement, these would settle as much as 800mm under the new landscaping and pitch.
The solution
To tackle the long-term settlement from the alluvial soils, Keller surcharged the site to pre-load the soil, and used wick drains to provide drainage and accelerate the settlement.  This involved specially built 'punches' mounted on excavators to drive through the landfill, then installing wick drains at depths of up to 36m.  Significant computer modelling and site instrumentation ensured that potentially contaminated groundwater from the landfill did not migrate to the adjacent Swan River. Dynamic Compaction was used to densify the landfill, collapsing any voids and minimising settlement.