By adopting Keller's tried and tested standard low permeability mix the main contractor was able to shorten the overall project program providing significant competitive advantage in their tender.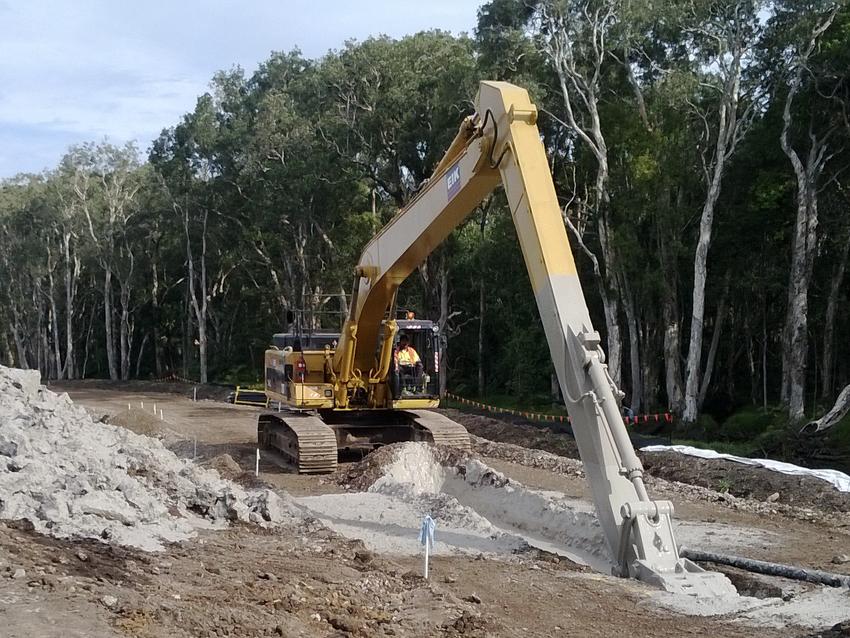 The project
Keller was awarded the contract for the installation of a 780 linear meter low permeability, cement- bentonite leachate cut-off wall to depths of 11.5m. The wall surrounded the active landfill site at Pierce Avenue, Caloundra.
The challenge
The design parameters for the  low permeability, leachate cut-off wall were set by GHD with target permeability levels of <1 x 10-9m/s. The clients documents requested significant pre-commencement testing to demonstrate their requirements would be met.
The solution
Keller offered the client an accelerated pre-construction program by proposing our standard cement-bentonite mix design that had been used on a number of previous projects and had significant test data to demonstrate its quality. Accredited UCS and permeability results were submitted and approved, negating the lengthy time delays associated with trial mixes and testing. This resulted in a significant advantage for our client. Keller were able to consistently mix and install the wall using a long reach excavator and high speed mixing pumps for high production works. Due to limited access site conditions careful construction planning was undertaken with Hall Contractors to ensure a safe working area.