Keller developed a solution using CFA and jet grouting for excavation in soft clay soils within tight site constraints and no compromise on quality or safety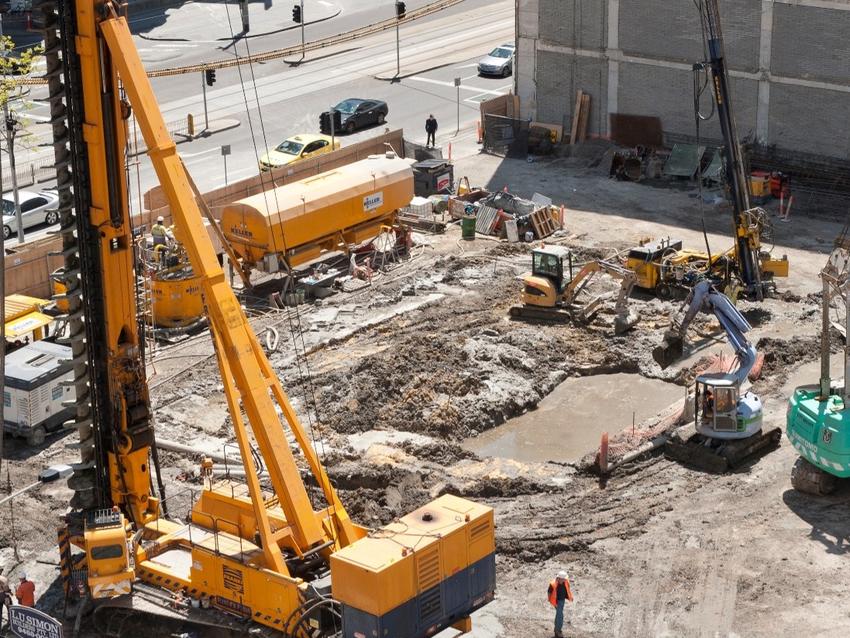 The project
The development comprised a 72-level residential tower with a core excavation in excess of 10m below existing ground level in very soft saturated soils (Coode Island Silt). Our scope included bored piles under polymer, inside the core and CFA piles for the foundations. The retention system comprised a CFA hard/soft secant pile wall, combined with a jet grouted base block slab.
The challenge
Forming a deep retention system in very soft soils, would typically require a relatively expensive piling solution to provide lateral restraint to the high soil and water pressures. Multiple techniques operating at the same time within a small site footprint, would require a well-considered site layout and traffic management plan to ensure a successful delivery.
The solution
Keller worked with the client to provide an optimised retention and foundation system, utilising a jet grouted base block to provide lateral restraint to a secant pile retention wall. This allowed for a much more economical piling solution. The foundations inside the core area were designed as large diameter piles and installed from site level to accommodate the heavy loads. The jet grouted base block also significantly reduced groundwater inflow during the excavation and construction of the core raft. As a single-source contractor, Keller provided a 'one-stop shop' service to meet the significant challenges of working in these ground conditions, with a fully integrated in-house design solution.
Project facts
Owner(s)
PDG Corporation and Schiavello