Displacement method avoided the generation of contaminated spoil with consequential cost and environment benefits.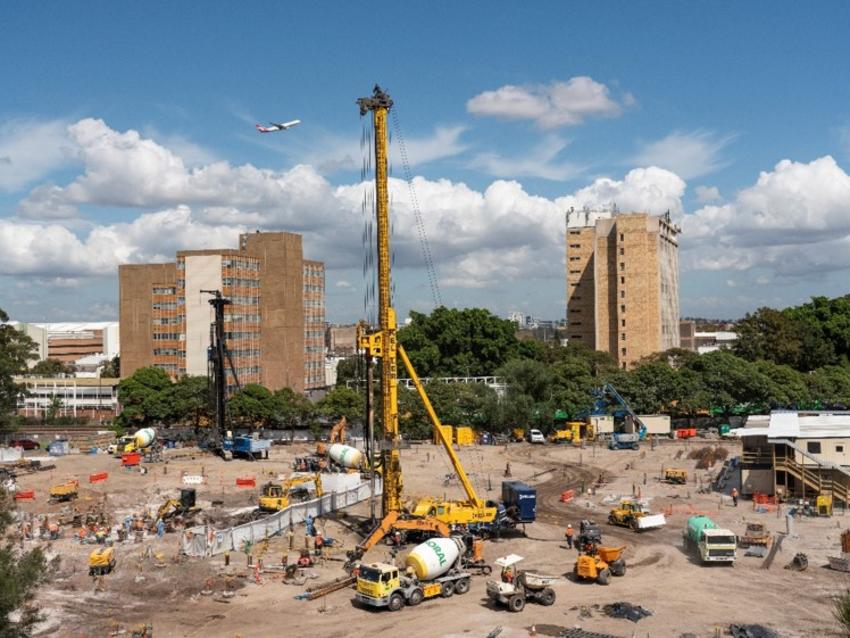 The project
A new Qantas flight training centre housing multiple flight simulators, swimming pool and additional training facilities was being developed close to Sydney Airport.  Working loads on individual piles were in some cases in excess of 1600kN.
The challenge
The soils underlying the site included contaminated materials including asbestos, acid sulfate and obstructions from an old locomotive workshop. The original solution proposed bored or CFA piles that would require 25m+ deep piles to be installed.  Costs of disposal of spoil generated by CFA or bored piling are very high.
The solution
Working with the main contractor and their designers, Keller was able to demonstrate that our Atlas pile method could meet the project needs.   The displacement technique and shallower founding layer saved up to 12m on the depth of piles and unlocked significant savings on the project not least via mitigating spoil disposal costs.  Although the loads were high our unique Fundex rigs were able to provide the necessary force to penetrate the very dense soils. We sequenced the work so that sectional completions could be achieved enabling our client to commence follow on works  we were still working on the site.
Project facts
Main contractor(s)
ADCO Constructions Pty Ltd