Construction of micropiles in an environmentally sensitive location.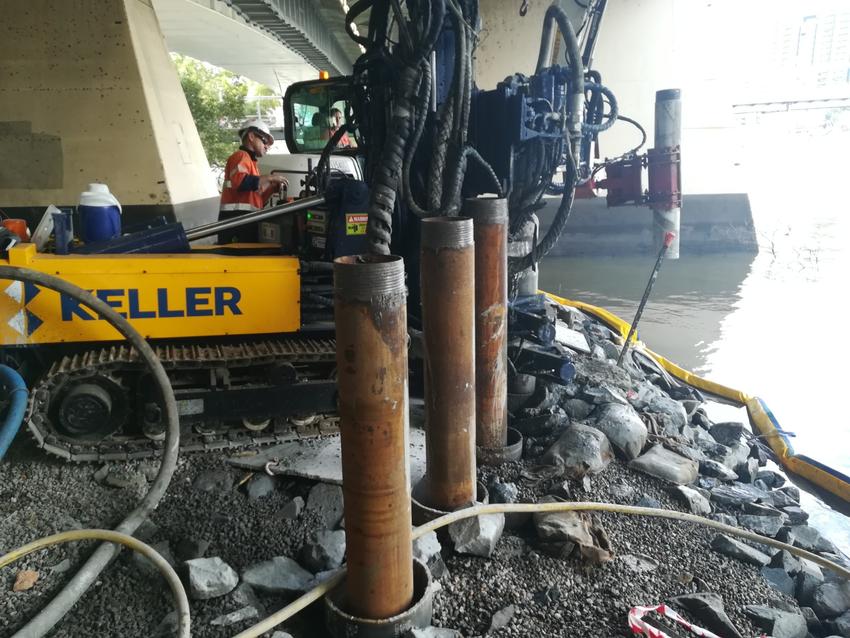 The project
As part of the greater 'Destination Brisbane' casino development, new ferry terminals and an upgrade to the cycle way adjacent to the Brisbane river required new foundations.
The challenge
Installation of load bearing piles, including corrosion protection measures, for the new suspended cycleway with access constrained by the Riverside Expressway – adjacent and overhead – and the Brisbane River mangrove banks with the environmental constraints associated with working in such close proximity to the river.
The solution
With the challenging access restrictions, limiting manual handling was critical for safety and productivity reasons. To solve this we developed large diameter heavy duty disposable bit drilling methods – the first known use in Australia. Specialist micropiling rigs, with telescopic masts,  were used to ensure pile positions could be accessed both in plan and headroom. Working load compression and tension tests were performed to demonstrate acceptable design and installation methods.