A complex project with limited schedule, large load bearing considerations and a tight site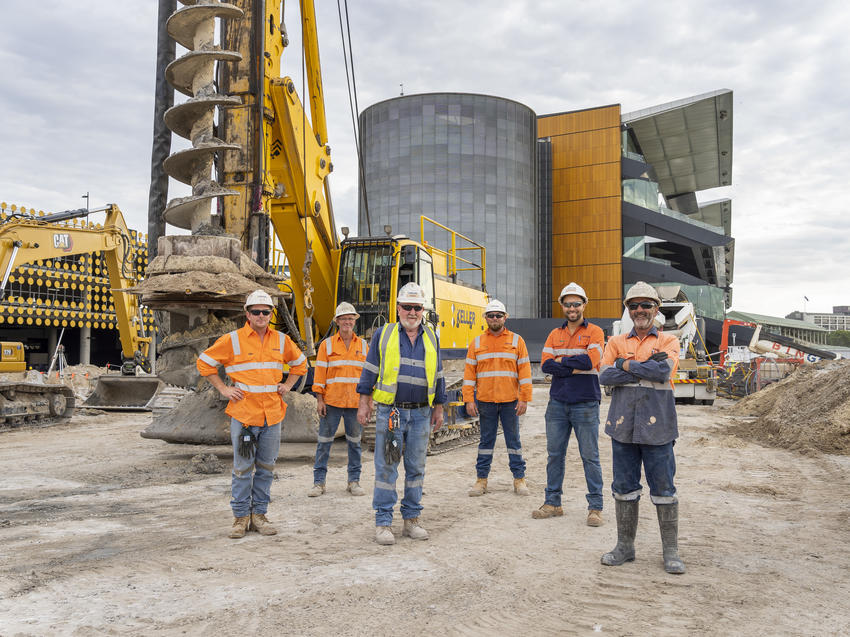 The project
The new Winx Stand, an impressive two-storey facility designed to enhance the race-going experience for thousands of patrons, and which will also double as a conference and exhibition centre. Keller were engaged for the foundation design support and construction.
The challenge
Working within a tight schedule, complex loading demands, site constraints requiring careful maneuvering around site to avoid damaging piles recently installed and even consideration for animal welfare. Included onsite were a lot of old services in the ground so the project required an experienced team to construct the foundations and ensure the safety of our people and equipment.
The solution
Working with a familiar client provides confidence when we provided an alternative CFA piled solution demonstrating an optimised design which would work more efficiently and meet the load requirements, than the conforming in the sandy ground conditions and meet the needs of the limited schedule. The technique provided noise benefits over alternative, as a consideration for horses in training. We worked closely with our client removing and avoiding all obstructions and completed the works with a very satisfied client.