Installation of wick drains over water into a backfilled pit containing tailing and process water.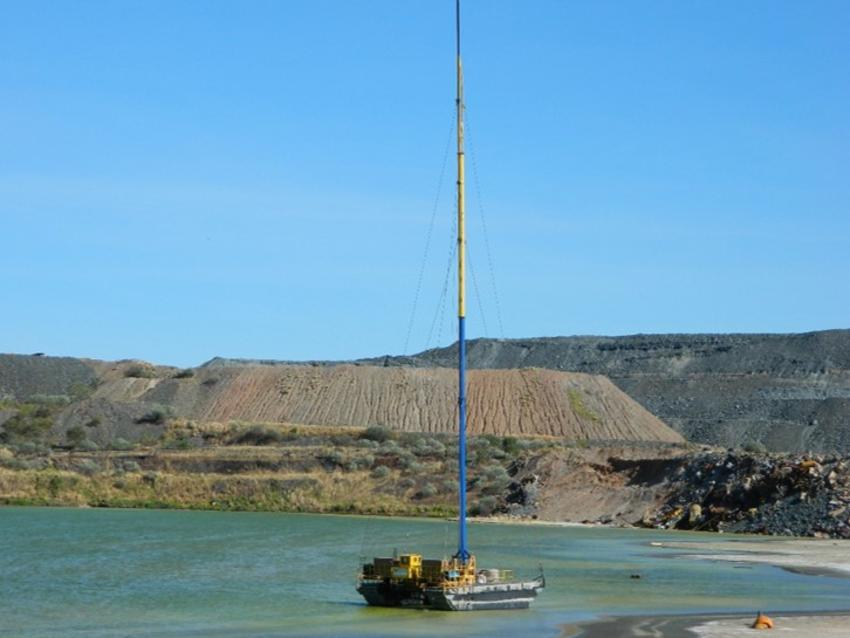 The project
The mined out pit was backfilled with tailings, a by-product of the ore processing. Prior to placing backfill capping for restoration of the pit, the tailings need to be consolidated to reduce their long term settlement. Keller worked with sister company Hayward Baker Wicks and the Client to design and install wick drains to accelerate the tailings consolidation.
The challenge
The main challenge was to install the wick drains up to 40m depth over water from a barge operated leader. Access to the barge was only available using work punts. Environment factors included working specialist plant on a remote operating mine with a harsh regional climate.
The solution
A total of 8,000 No wick drains were installed from the barge mounted leader, with depths ranging from 15m adjacent to the pit walls to 40m away from the pit walls. Mobilisation, commissioning, the installation of approx. 300,000lm of wick drains and removal from site was achieved during the May to September dry season period.
Project facts
Owner(s)
Energy Resources Australia
Main contractor(s)
Energy Resources Australia