The use of large diameter monopiles eliminated the need for pile caps, saving our client programme time and cost of reinforced pile caps.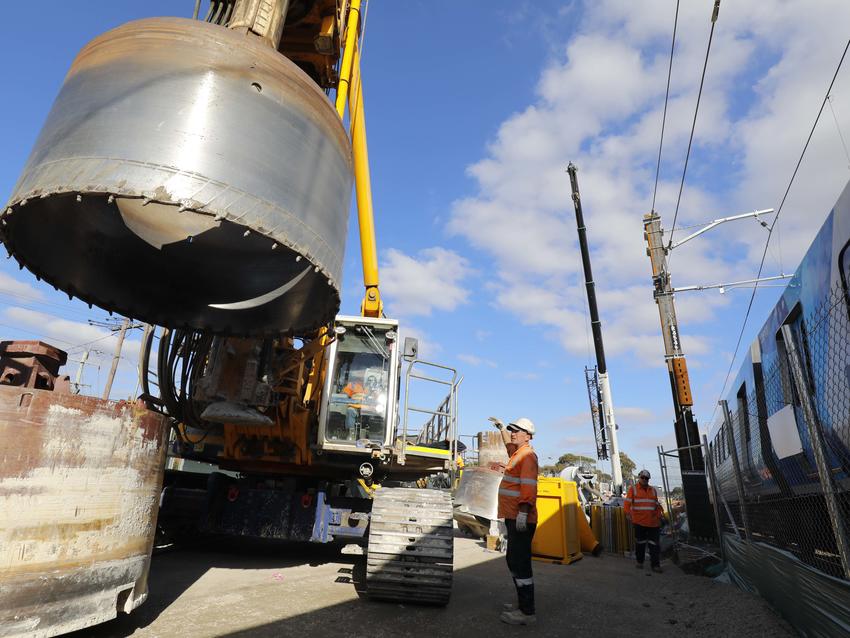 The project
The level crossing at High Street, Reservoir is among the 75 dangerous and congested site level crossings that the Victorian Government has committed to remove.
The challenge
The site located at the third worst red spot for traffic congestion in Melbourne which required careful planning to minimise traffic disruption while also working alongside live rail and adjacent to a busy railway station, providing strict delineation and barricading requirements surrounding the work zones. Keller identified potential risk of pile collapse at certain locations and depths and proposed contingency measures to mitigate these risks.
The solution
Our capability to manufacture inhouse tooling for drilling 2 metre diameter monopiles coupled with our local knowledge allowed us to apply an innovative large diameter pile solution. Working with our client  to implement the safest and best outcomes to manage traffic and other interfaces, we achieved zero incidents during project delivery. Keller's staged solutions to the potential for pile bore instability overcame these circumstances without delay and within budget.
Project facts
Owner(s)
North West Program Alliance
Main contractor(s)
Level Crossing Removal Authority
Reservoir LXRP, VIC
https://www.youtube.com/watch?v=g37oqup-4w4