Keller installed micropiles beneath an operational railway in limited headroom and restricted access.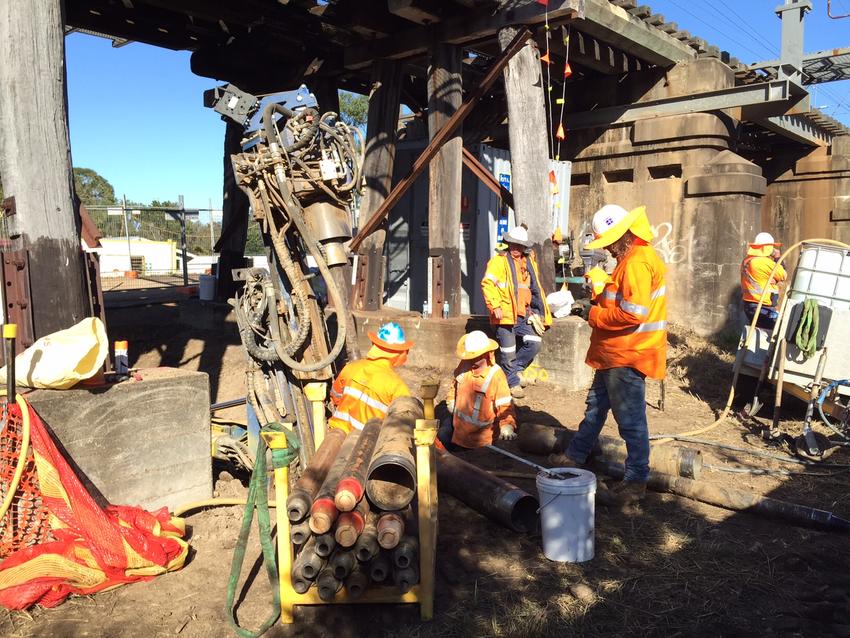 The project
The Project involved the replacement of an existing degrading timber trestle over bridge with a new structure incorporating new piles to support the bridge piers. Keller designed and constructed micro-piles under closely monitored conditions, beneath the existing railway lines.
The challenge
The program required the micropiling works to progress beneath the existing live railway corridor, and also in conjunction with client excavation and concrete pouring. This required careful planning, logistics and co-operation to ensure that the critical path was achieved.
The solution
Keller provided a mini-piling rig that could access between the pier locations, and also beneath the limited headroom of 3.5m. Piles were designed in tight clusters and various rakes to efficiently distribute the large lateral training braking loads via the small diameter micropiles using cased duplex drilling 219mm diameter micro piles.