Keller provided six techniques to deliver an optimal ground improvement and piling solution from a single contractor for this mixed-use commercial, residential development.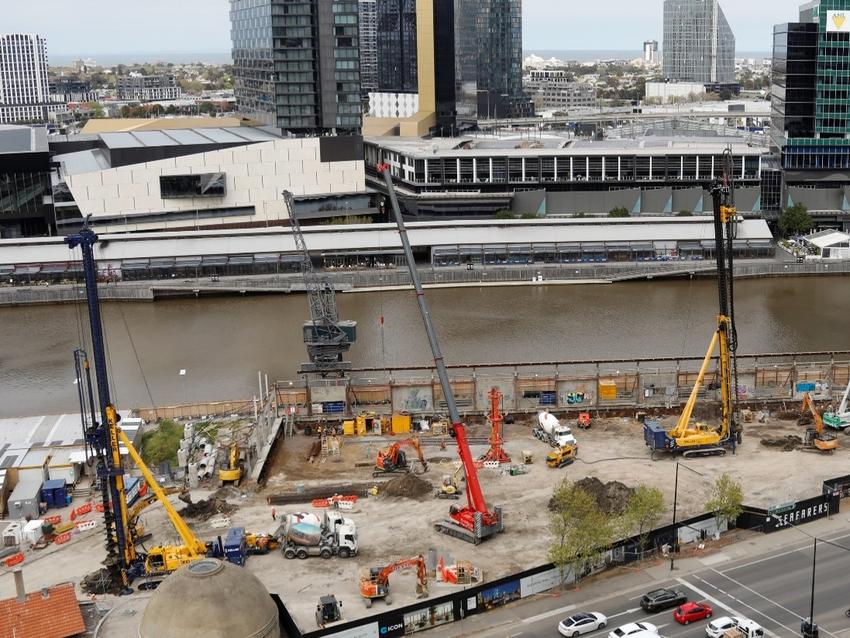 The project
The Seafarers project is a new mixed-use waterfront precinct in Docklands, VIC that combines residential and commercial developments, a hotel, function centre, and public park. The project posed challenges due to the soft soils and obstructions in the area, and the need to protect the adjacent heritage wharf wall. Keller was able to provide a complete ground improvement and piling solution, including the use of multiple techniques to ensure the protection of the wharf and successful completion of the project.
The challenge
The main challenges were the presence of old redundant timber piles and ensuring the stability of the heritage wharf wall. The known obstructions slowed progress and required innovative practical solutions. The soft soil conditions added difficulty in maintaining the wall's position and would require stringent exclusion zones approaching the wall.
The solution
Keller offered driven ductile iron piles to reduce the need for large plant and therefore ensure the safety of the wall. We worked with a supplier to modify the vibrators for sheet piles for closer installation to the wall, designed and fabricated a guide frame for the installation to ensure accuracy, and used mass mixing to provide stability for the raft excavation. Keller's expertise in soft soils and range of solutions allowed for a flexible approach that met the project's goals and ensured the safety of the heritage wharf wall.