Working alongside an active road, existing structures and overhead / underground services with no safety or quality issues.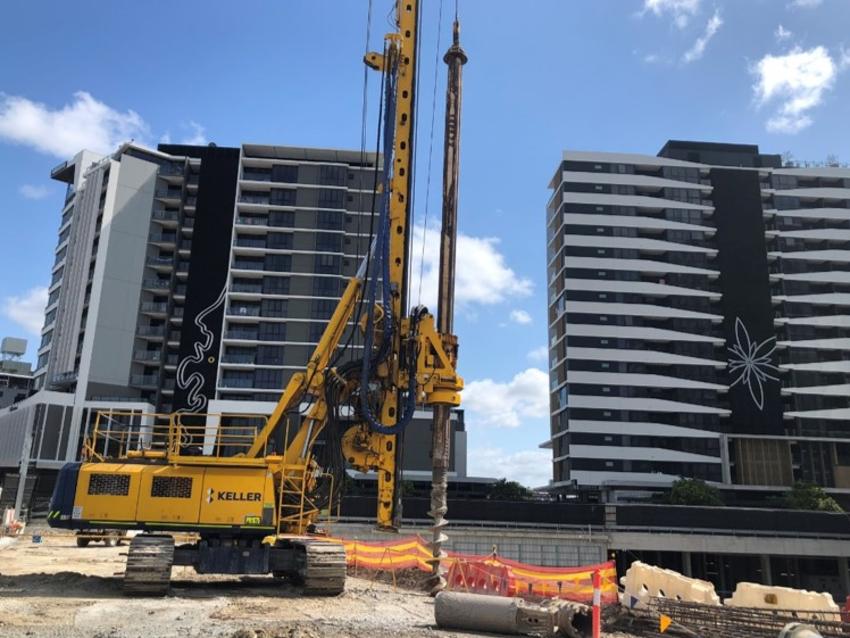 The project
The South City Square development consists of seven towers in total with Keller completing piling works for the first five to date. The development accommodates a cinema, commercial and retail tenancies, green square, hotel, restaurants and cafes. Keller has been working with the client since the first stage installing CFA piles, a soldier piled wall retention system and a bored pile foundation solution.
The challenge
To achieve 1:100 or better pile verticality tolerance over a five level basement in high strength rock. The site included manoeuvring over a multi-level platform, an active road along one side and existing structures on the remaining three. Overhead powerlines and underground services were additional challenges, whilst managing a complex soil profile.
The solution
Building confidence with our client we consistently demonstrated and delivered on the benefits of Keller awarding us multiple stages of work for this iconic project. Meticulous planning, detailed delineation and careful movements resulted in no safety or quality issues on site. Our local workshop were able to create different tools to work through the complex soil layers and finishing the job ahead of schedule and a very happy client.