Saving the client from unnecessary demolition of existing structures, Keller utilised low headroom drill rigs and specialist light weight piling equipment on low lying platforms adjacent to a creek.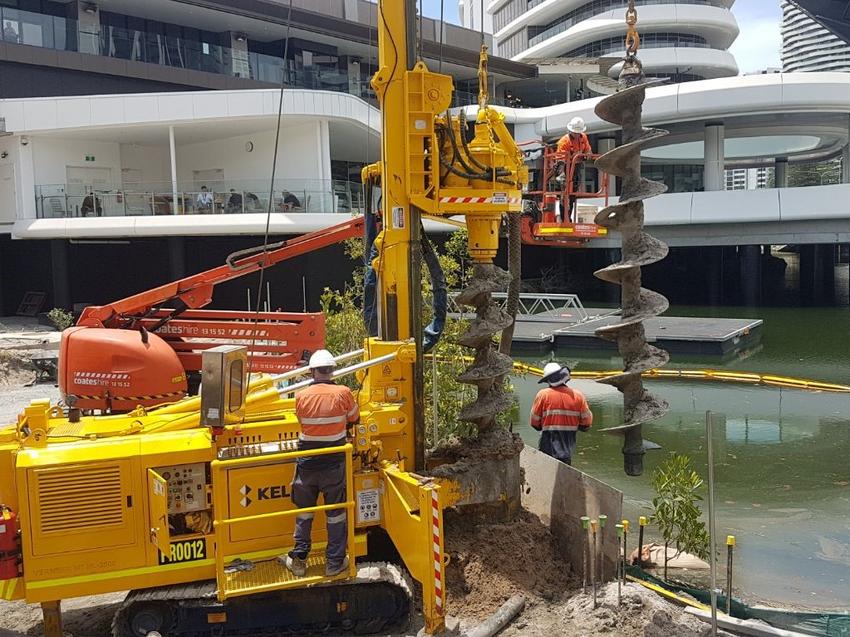 The project
A new 56 storey tower combining hotel and residential use is an addition to the already constructed Star casino development on Queensland's Gold Coast. Our scope included low headroom foundations constructed within a  2.4m high existing car park, shallow CFA piles adjacent to a creek and deep CFA piles founded up to 41m below ground level to support the podium.
The challenge
The site contained various constraints that posed complex design and construct challenges. In order to overcome both technical and practical complications, Keller proposed a combination of several different techniques. To ensure continuity of works and co-ordination between all the techniques, the client preferred a single contractor be appointed to deliver the full scope. This mitigated the risk of real time design and load changes during construction execution.
The solution
For the areas with restricted headroom, Keller designed a series of jet grout columns that performed as the foundations. Robust environmental controls were adopted during the installation creek piles using light weight CFA rig, and a Fundex 3500 was used to install the deep piles up to 41m. Keller was able to provide the full range of techniques with a long track record and high technical capability in each.