Learn how our vibro compaction solution strengthened potentially liquefiable sand layers at the Tomago project site.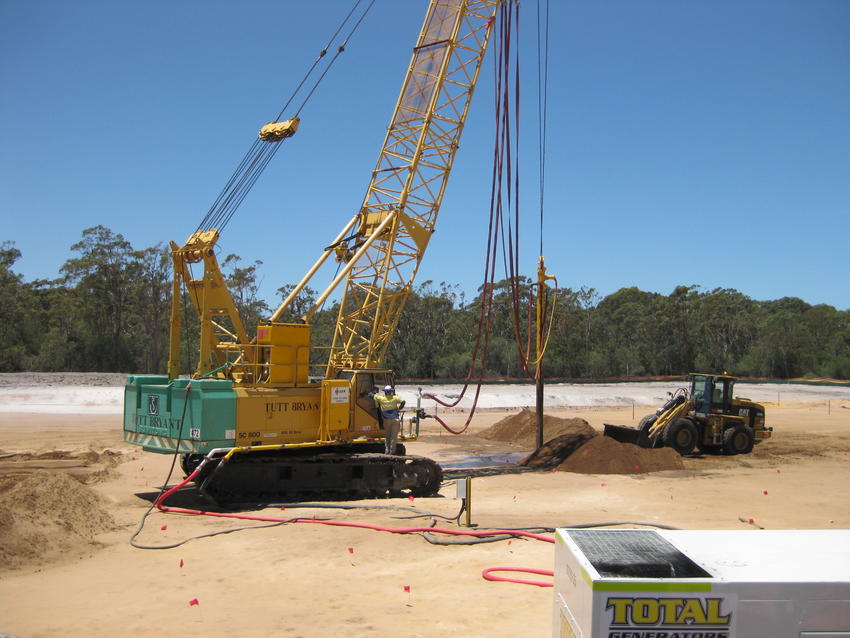 The project
A new 60m diameter LNG tank, with its accompanying 14m diameter firewater tank, were to be built on a greenfield site in Tomago as a gas distribution centre. Site investigations had revealed potentially liquefiable sands down to 8m below the site, which needed to be improved before construction could begin.
The challenge
Ground improvement was specified as needing  to increase the CPT cone resistance of the sand to between 10MPa and 15MPa, to ensure post-construction settlement was limited to tank tolerances and to mitigate the potential for earthquake-induced liquefaction.
The solution
Keller designed the layout and spacing of ground treatment, which involved vibro compaction of 4,000m2 of very loose to loose sand to depths of 8m, at the two tank locations. Work was carried out by Keller on a square grid over a six week programme, with treatment verified by ongoing CPT testing.